[insert_php] $id = $_GET["id"]; [/insert_php]
SocialInsider Analytics DEMO
SocialInsider REVIEWS
Summary
Created for social media competitive analysis
SocialInsider Analytics is a new breakthrough social media analytics tool
Read 100% Free SocialInsider Review by Scamorno Team
Details
FULL REVIEW OF SocialInsider Analytics
Are you interested in finding out more about more about Social Analytics and whether or not your social media presence can truly benefit from using this tool? If you're just getting your business off the ground, chances are you don't have enough data and insights to create a solid marketing campaign on Facebook. But, you know who does? Your competitors.
And would it not be awesome if you had special access to view how the public reacts to their digital strategy? Well, now you do. Meet SocialInsider Analytics software. SocialInsider Analytics is a tool for Facebook Analytics that helps members understand what their competitors do on Facebook and how people react to their digital strategy. Essentially, SocialInsider Analytics is giving them behind the scenes access to what works and what doesn't. While SocialInsider Analytics does provide the traditional likes and engagement reports, it also goes much deeper than that to bring them boosted posts, data correlation, best times to post, and much more.
Review Verdict: SocialInsider is a legitimate platform that works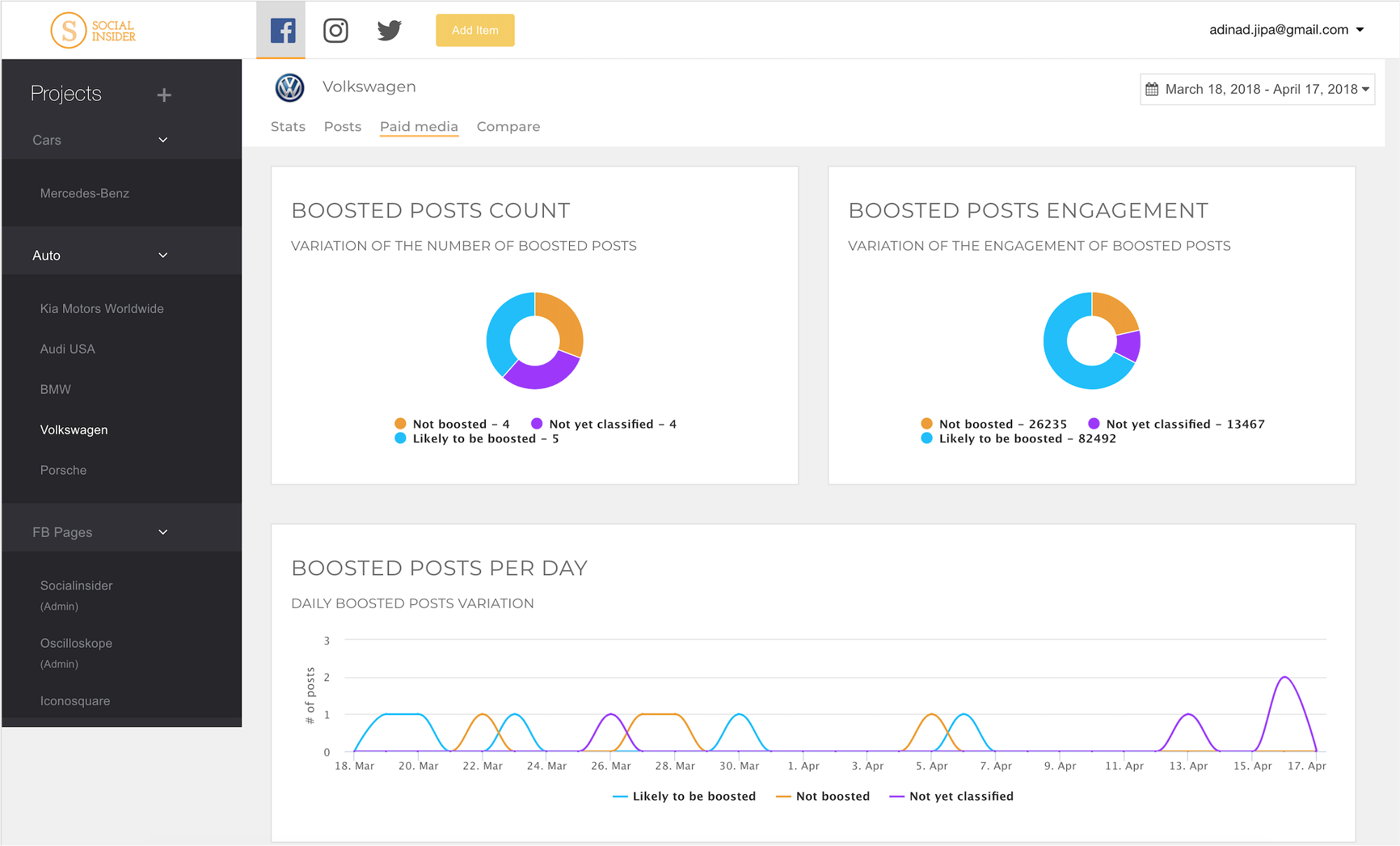 What Can you Expect To Do With SocialInsider Analytics?
With SocialInsider, Analytics you will finally be able to learn:
Who your competitors' top fans are…
What makes their audience angry / sad / wow-ed…
How people react to their posts…
What they're sharing with their friends…
And more!
This is incredibly important info when you are trying to run a successful Facebook marketing campaign of your own.
SocialInsider breaks down the demographics of user activity at a micro-level. Find out when people are engaging, whether males or females engages more, what size crocs everyone wears, etc.
How far back do SocialInsider's Analytics go on each Facebook page? All the way back to day 1. Once you've gone through the data SocialInsider Analytics provides, you'll be able to match it to marketing actions.
With SocialInsider Analytics, members will gain lifetime access to:
Unlimited reports for an unlimited number of Facebook pages
Downloadable data (.pdf and .csv)
Analytics for Instagram business profiles (coming very soon)
Unlimited save time for data
And more!
Will SocialInsider Analytics Work For Instagram?
This is a deal that is coming soon and will be available for all members when it comes for members who join now. And as we see more and more companies using Instagram for their marketing campaigns, this will definitely come in handy. Most of the competition will focus their efforts on Facebook OR Instagram. Not SocialInsider Analytics. SocialInsider Analytics tool will bring you both.
Review Verdict: SocialInsider Analytics is a legitimate platform that works
Visit SocialInsider Analytics Website
Consumer Alert Regarding SocialInsider Analytics
https://www.youtube.com/watch?v=mTDkw2-7BxI
The success of SocialInsider Analytics has given rise to many frauds who try to sell their own fake tools in its name. This is a big issue as many customers have lost their money in joining from such fake sites. It is advised that customers should be really careful when they are purchasing and should do some research before they join from any website. To spot these, watch out and avoid sites that claim to write about SocialInsider, Analytics yet the write-up is completely garbage as they are created by software and spammed all over the internet. It is always better to avoid joining from any other site other than the official one. Therefore, it is highly advised that consumers do careful research, or only buy from the site from the official website here – http://SocialInsider.io/AnalyticsOfficial (link opens in a new window). The official website that they have includes the legitimate platform.
Conclusion about SocialInsider Analytics
The competition will charge you per page, or they will charge you an arm and a leg for money for unlimited accounts. With SocialInsider Analytics, you're never limited by the number of fans or data. With this deal, you will be getting lifetime access to unlimited pages and unlimited past data… for only $39!
You are not going to find this kind of data for this price, anywhere. Guaranteed. know what your goals are and why you want to achieve them. SocialInsider Analytics will show you how to get it done.
SocialInsider Preview: (to pause video, simply tap/click on it)