[insert_php] $id = $_GET["id"]; [/insert_php]
Sellvia Dropshipping DEMO
Sellvia REVIEWS
Summary
Sellvia Dropshipping is a new breakthrough US-based manufacturer and fulfilment centre with a consistently growing catalogue of the best-selling products
Read 100% Free Sellvia REVIEWS by Scamorno Team
Details
FULL REVIEW OF Sellvia Dropshipping
Are you interested in learning more about Sellvia Dropshipping and is this really one of the best US-based dropshippers to use for quickly starting, running or growing a dropshipping business effectively? Anyone who has ever been involved with a dropshipping business that involves delivering inventory to addresses in the United States will already know about the big issues that come along with trying to achieve that. One of the biggest headaches is the long delivery times of inventory from Europe and Asia to North American customers, which is one of the main pain points that Sellvia Dropshipping is solving for business owners. Most other suppliers do not offer the innovative solutions that Sellvia is providing to users.
With Sellvia Dropshipping, users are now able to take advantage of the top-selling and trending items, along with quick delivery times, to increase revenue, sales and overall profitability quickly. On average, Sellvia is able to deliver products to United States customers in an average of 1-3 business days since they have their own fulfilment centres based in Southern California.
Visit Sellvia Dropshipping Website
Why Are The Main Features And Benefits To Using Sellvia Dropshipping Services?
Reduced Risks of Experiencing Business Bans
Payment provides such as Visa and MasterCard are constantly monitoring businesses' chargeback rates and can restrict certain businesses if they have reason to so. With Sellvia Dropshipping, merchants can maintain minimal refunds by ensuring quick deliveries and making sure that poor product quality and slow delivery times is never an issue for the user.
Even after accounting for shipping fees, users of Sellvia Dropshipping can expect higher profit margins while still being able to offer competitively priced products.
Increase Probability of Repeat Purchase
Users of Sellvia are able to attract repeat customers and build loyal communities around their brands more easily because of the enhance dropshipping experiences that they provide. This cuts down on marketing expenses as it is 5 times more expensive on average to attract new customers as compared to attracting repeat customers though fast shipping and high product quality.
Sellvia helps users to increase trusts between their brands and their customers by providing them with refund options. As compared to businesses that do not offer refunds, those that do give customers much more confidence in purchasing and therefore greatly improves their conversion rates.
Sellvia does not include identifiers in their product packages, which allows sellers to protect their brand names, something that is very important to dropshipping entrepreneurs. As such, consumers who purchase products from Sellvia will receive clean and secure packages without any labels, inscriptions or brochures to ensure that users' businesses remain the first contacts of the customer.
Products are Tested and Proven To Be In-Demand
Inside Sellvia, sellers are able to find products from multiple categories and niches that are commonly purchased online. These have been handpicked to possess high profit potential and steady demand levels to ensure sellers do not waste time and effort trying to sell products that are not in-demand.
Powerful Marketing Support
We have found all of Sellvia Dropshipping's visuals to be unique, professional, trustworthy and inspired by the most reputable players in the space. All of them are ready for marketing use and extremely dropshipping friendly, ready to start receiving traffic the moment they have been imported into any online store.
Review Verdict: Sellvia Dropshipping is a legitimate platform that works
Visit Sellvia Dropshipping Website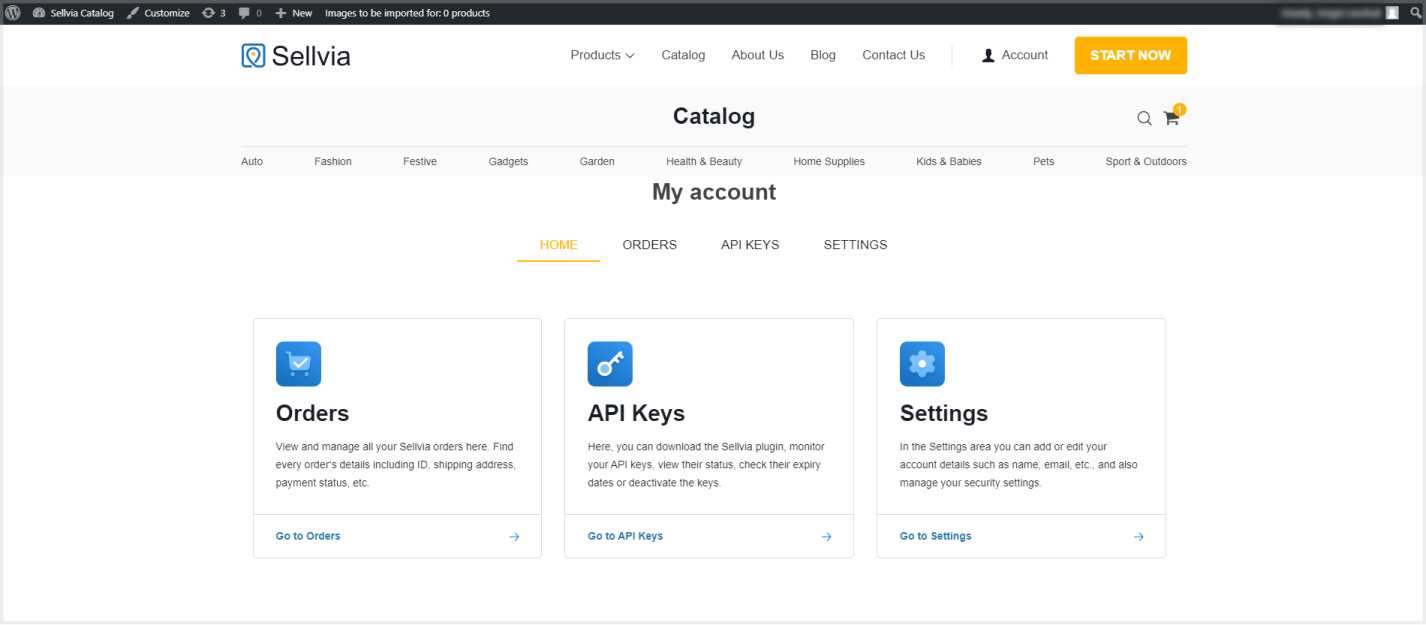 Consumer Alert Regarding Sellvia Dropshipping
The success of Sellvia Dropshipping has given rise to many frauds who try to sell their own fake platforms in its name. This is a big issue as many customers have lost their money in buying from such fake sites. It is advised that customers should be really careful when they are purchasing and should do some research before they buy from any website. To spot these, watch out and avoid sites that claim to write about Sellvia Dropshipping, yet the write-up is completely garbage as they are created by software and spammed all over the internet. It is always better to avoid buying from any other site other than the official one. Therefore, it is highly advised that consumers do careful research, or only buy from the site from the official website here – http://Sellvia.com/DropshippingOfficial (link opens in a new window). The official website that they have includes the legitimate platform.
Conclusion about Sellvia Dropshipping
Sellvia Dropshipping Preview: