[insert_php] $id = $_GET["id"]; [/insert_php]
KDP Wizard Chrome Extension DEMO
KDP Wizard REVIEW
Summary
KDP Wizard Chrome Extension is a established Kindle Direct Publishing organizer & listing tool
Read 100% Free KDP Wizard REVIEW by Scamorno Team
Details
FULL REVIEW OF KDP Wizard Chrome Extension
Would you like to find out more about the KDP Wizard Chrome Extension tool and can it really help users to supercharge their KDP businesses through seamless integration with Airtable? This chrome extension has been shown to be highly useful for helping users organise, analyse and upload new titles faster in order to grow their business royalties quickly. It does so through the creation of a database of users' book titles. It was first launched in 2019 and has since picked up a reputation as the go-to extension for publishers and authors for their self-publishing management needs.
In essence, KDP Wizard comes in 2 main tools as follows:
Backup Spreadsheet: The Chrome extension will download all your KDP titles into a database, including all critical information about each book (author, contributor, back-end 7 keyword meta data entries, Amazon Best Seller Rank (BSR), etc.),
Uploader Tool: Helps complete or prefill your KDP entry forms and includes a super fast category selector, plus a Rich Text HTML Editor, so you can use html and see exactly how your description will look when live on Amazon.
Review Verdict: KDP Wizard Chrome Extension is a legitimate extension that works
Visit KDP Wizard Chrome Extension Website
What Are The Main Features And Benefits Of Using KDP Wizard Chrome Extension?
Is free for small volume publishers and costs a fee once a user starts publishing 20+ books per month
Does everything for authors and publishers that need to be done but are often overlooked and perceived to be too time-consuming
Automatically adds HTML buttons on top of description boxes
Provides the option of copying one listing to another
One-click export KDP listings to Google Play
Has price autofill features with saveable price and keyword profiles
Helps users to create overlays over KDP such as Google Play, Kobo and NookPress etc. to increase user-friendliness
Enhanced listing functionality by allowing users to copy-and-paste from any to as many new pages as they wish
Instantly populates all book creation pages in just a couple of clicks
See all category matches in seconds through rapid category search functions
Create new profiles on-the-fly by re-using previously saved elements of prior book listings
and much more!
Review Verdict: KDP Wizard Chrome Extension is a legitimate extension that works
Visit KDP Wizard Chrome Extension Website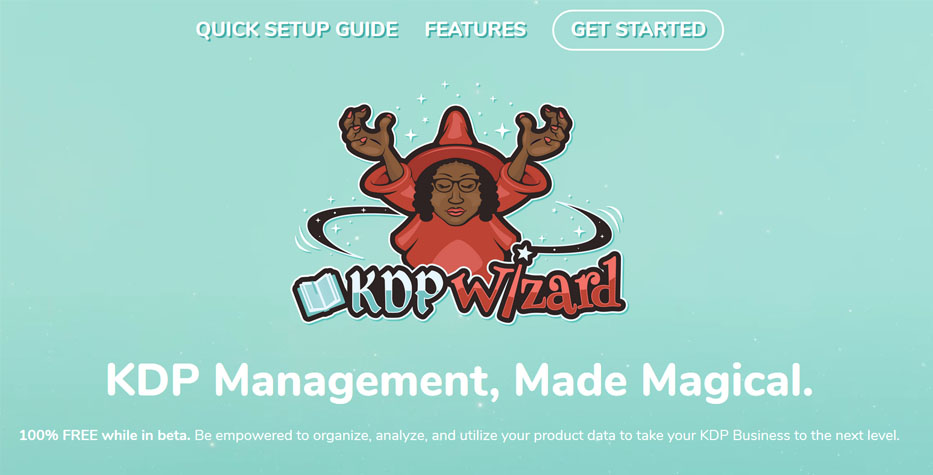 Consumer Alert Regarding KDP Wizard Chrome Extension
The success of KDP Wizard Chrome Extension has given rise to many frauds who try to sell their own fake extensions in its name. This is a big issue as many customers have lost their money in joining from such fake sites. It is advised that customers should be really careful when they are purchasing and should do some research before they join from any website. To spot these, watch out and avoid sites that claim to write about KDP Wizard Chrome Extension, yet the write-up is completely garbage as they are created by software and spammed all over the internet. It is always better to avoid joining from any other site other than the official one. Therefore, it is highly advised that consumers do careful research, or only buy from the site from the official website here – http://KDPWizard.app/ChromeExtensionOfficial (link opens in a new window). The official website that they have includes the legitimate extension.
Conclusion about KDP Wizard Chrome Extension
In summary, we have indeed found this KDP extension to be 100% compliant with KDP Terms of Service that powerfully automates many of the tasks that are required for publishers and authors. Therefore, if you too would like to start experiencing one of the most magical and powerful KDP management tools that can take your KDP business to the next level, then we highly recommend you to learn more about KDP Wizard Chrome Extension at the button link below!
KDP Wizard Chrome Extension Preview: (to pause video, simply tap/click on it)