[insert_php] $id = $_GET["id"]; [/insert_php]
GrowViral DEMO
GrowViral REVIEW
Summary
GrowViral is an established and reputable traffic, leads and sales generation tool
Read 100% Free GrowViral REVIEW by Scamorno Team
Details
FULL REVIEW OF GrowViral
Are you looking for more information about the GrowViral tool and is this really one of the best lead-capture software for getting more traffic, capturing leads and converting them for your opt-in websites, brand or promotions? The creation of viral campaigns is now a breeze with GrowViral Software. By following just a few simple steps, users can experience the power of generating substantial traffic, capturing leads, and boosting their sales effortlessly.
The brainchild of Neil Shah and Sam Bakker, GrowViral Software is designed to propel users' businesses to new heights. These software visionaries, renowned for their creations like AdSightPro and Retarget, have consistently delivered outstanding success to their users. With the unveiling of their latest masterpiece, "GrowViral," they aim to revolutionize their clients websites' traffic and enhance their popularity effortless with minimal technical expertise.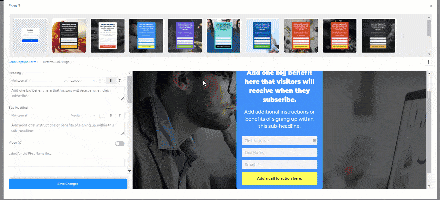 What Are The 3 Main Steps That The GrowViral Software Works Based On?
GrowViral allows users to implement commerce strategy that involves providing a discount coupon, free items, bonuses, or other rewards to encourage customers to share their recent purchases. This approach aids in the transformation of traditional forms into contagious, traffic-generating formats.
By converting download and order confirmation pages into captivating referral-driving platforms, as well as making pre-sell and live event pages into self-sustaining 'shareable' occasions, GrowViral amplifies their impact and maximises their impact.
The platform also facilitates online event campaigns, including bonus giveaways and contests announced during webinars. Registrants' chances of winning improve with the number of shares they initiate.
Moreover, GrowViral assists and charges local businesses for optimizing the influx of customers through 'free referral traffic'. It promotes their offline events, new product launches, and more.
In terms of lead generation campaigns, the platform swiftly expands users opt-in list by providing incentives for new subscribers to share your page with friends.
For pre-launch and anticipation campaigns, GrowViral creates substantial excitement prior to launching new products or online events.
A notable feature is the compatibility with all devices. Campaigns can be established and managed via mobile devices, allowing subscribers to access them from their own mobile devices.
Review Verdict: GrowViral is a legitimate tool that works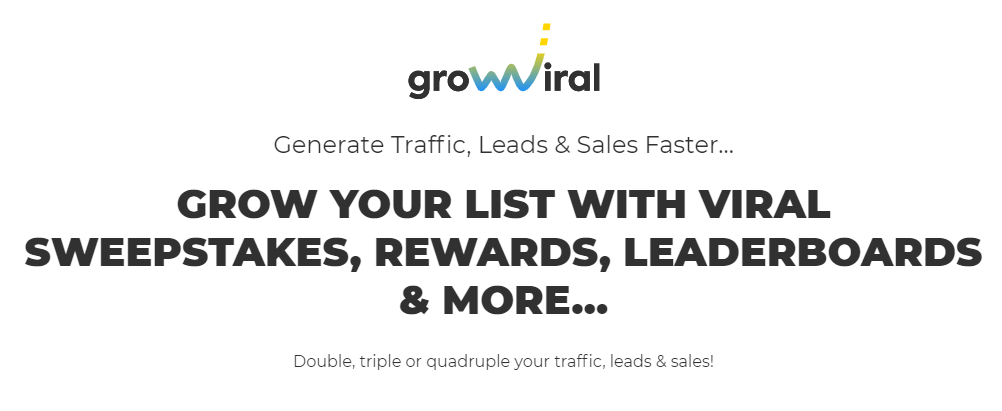 Consumer Alert Regarding GrowViral
The success of GrowViral has given rise to many frauds who try to sell their own fake tools in its name. This is a big issue as many customers have lost their money in joining from such fake sites. It is advised that customers should be really careful when they are joining and should do some research before they join from any website. To spot these, watch out and avoid sites that claim to write about GrowViral, yet the write-up is completely garbage and unreadable as they are created by software and spammed all over the internet. It is always better to avoid joining from any other site other than the official one. Therefore, it is highly advised that consumers do careful research, or only join from the site from the official website here – http://GrowViral.com/Official (link opens in a new window). The official website that they have includes the legitimate tool.
GrowViral Preview: (to pause video, simply tap/click on it)