[insert_php] $id = $_GET["id"]; [/insert_php]
Cheek Pieces Tipster REVIEW
Summary
Run by seasoned punter Neil Agravain at Betting Gods
Cheek Pieces Tipster is an established and reputable horse betting tipster service
Read 100% Free Cheek Pieces Tipster REVIEW by Scamorno Team
Details
FULL REVIEW OF Cheek Pieces Tipster
Are you currently thinking about joining the Cheek Pieces Tipster service and has it really been delivering a long-term successful track record of helping members make profitable bets and earn consistent profits from his horse betting tips? Cheek Pieces operates as a horse racing tipster under the esteemed umbrella of Betting Gods' lineup of tipsters. A comprehensive trial spanning 14 months was carried out to evaluate this service, resulting in a substantial dataset of 715 bets.
The provided tips are centered around UK racing and primarily consist of one point win bets, 0.5 points each-way wagers, or 0.5 point win bets. These staking strategies demonstrate a prudent approach to betting.
Following the extensive trial period, Cheek Pieces Tipster concluded with an impressive profit of 48 points at recommended odds. This translated to a commendable growth of 32% relative to the suggested initial betting bank. These accomplishments were backed by a respectable strike rate of 24% and a return on investment (ROI) of 7%.
Interestingly, the outcomes achieved at Betfair Starting Price (BSP) surpassed those attained at recommended odds. The BSP results showcased a noteworthy profit of 70 points. For those individuals whose bookmaker accounts have encountered limitations, Cheek Pieces emerges as a viable alternative worth considering.
Visit Cheek Pieces Tipster Website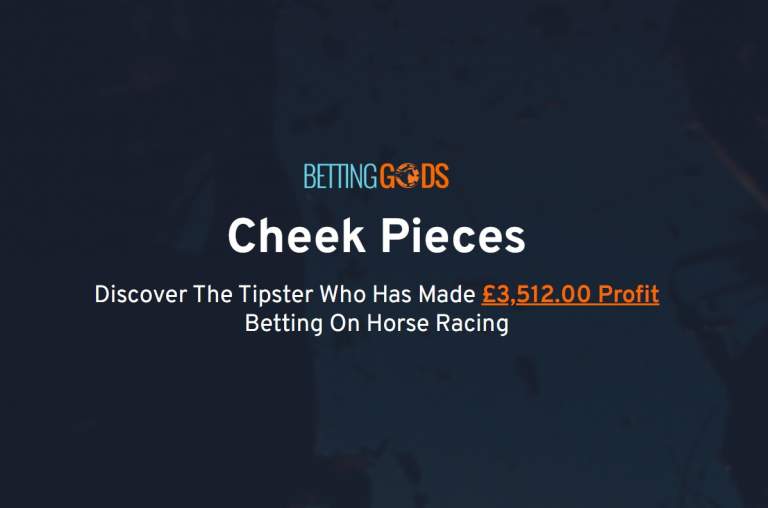 How Does Cheek Pieces Tipster Stand Out In The World Of Horse Betting Tipsters?
While most tipsters provide some explanations behind what drives the tips selection processes, they are usually very secretive about their strategies and approaches to finding bets. However, Neil Agravain of Cheek Pieces Tipster offers a unique perspective by explaining his approach to identifying value bets. A glimpse into this insight is accessible through a free membership on the website. The core concept involves comparing the available odds with Neil Agravain's perception of implied odds.
Additionally, each selection is accompanied by this valuable insight. This ensures that followers of Neil Agravain's advice comprehend the reasoning behind their choices. The explanations provided in the email tips write-ups are comprehensive and elaborate, encompassing the rationale for every recommended bet through Cheekpieces. While such a practice might appear commonplace, it is actually a rarity.
It's important to highlight that while the website doesn't feature exhaustive proofing, Neil Agravain maintains comprehensive records for Cheek Pieces Tipster, accessible through email requests.
Review Verdict: Cheek Pieces Tipster is a legitimate betting tipster service that works
Visit Cheek Pieces Tipster Website
Consumer Alert Regarding Cheek Pieces Tipster
The success of Cheek Pieces Tipster has given rise to many frauds who try to sell their own fake tipsters in its name. This is a big issue as many customers have lost their money in joining from such fake sites. It is advised that customers should be really careful when they are joining and should do some research before they join from any website. To spot these, watch out and avoid sites that claim to write about Cheek Pieces Tipster, yet the write-up is completely garbage and unreadable as they are created by software and spammed all over the internet. It is always better to avoid joining from any other site other than the official one. Therefore, it is highly advised that consumers do careful research, or only join from the site from the official website here – http://BettingGods.com/CheekPiecesTipsterOfficial (link opens in a new window). The official website that they have includes the legitimate tipster.
Cheek Pieces Tipster Preview: (to pause video, simply tap/click on it)