[insert_php] $id = $_GET["id"]; [/insert_php]
Cryptosteel Capsule Solo DEMO
Cryptosteel Capsule Solo REVIEW
Summary
Cryptosteel Capsule Solo is an established cryptocurrency steel wallet
Read 100% Free Cryptosteel Capsule Solo Review by Scamorno Team
Details
FULL REVIEW OF Cryptosteel Capsule Solo
Would you like to learn more about the Cryptosteel Capsule Solo and is it really one of the best and safest stainless steel backup devices on the market right now for safeguarding your cryptocurrency investments and tokens? As one of the most affordably-priced crypto steel wallets out there, we find that the Cryptosteel Capsule Solo offers plenty of features and benefits. The entire backup capsule was really easy to setup, all of which took just a few seconds except for the final retention pin which requires more attention and more than a minute to correctly assemble. This capsule is shockproof, fireproof up to 1400C/2500F, stainless and waterproof, which pretty much checks all the boxes required to be labeled as an extremely durable product.
The Cryptosteel Capsule Solo comes with a big assortment of tiles, making it highly versatile and useful for other potential purposes. It also performed very admirably on all of our tests, including the corrosion, heat and crush stress tests. In all cases, the data was not lost and the entire capsule was still easy to open and read after these tests.
Review Verdict: Cryptosteel Capsule Solo is a legitimate product that works
Visit Cryptosteel Capsule Solo Website
What Exactly Is The Cryptosteel Capsule Solo All About?
This entire capsule is very inconspicuous-looking, allowing its owner to bring it anywhere in a highly portable and convenient way. It is the combined collaboration between Slider and the hardware wallet manufacturer Ledger to launch this unique cold-storage crypto solution into the market. Users can expect it to last for a long time even if subjected to harsh environment conditions, given that its outer shell is made up of 303-grade stainless steel and 304-grade in its core, some of the strongest standards in the industry.
With Cryptosteel Capsule Solo, users are able to keep their entire seed phrases inside the hollow part of the capsule securely and carry their portfolio without the need for a device. These phrases are engraved in individual tiles with single letters and properly stored to maintain their numerical order. To further enhance the wallet's durability, the tiles are also made out of high-grade stainless steel in conjunction with the capsule.
Summary Of The Main Features And Benefits Of Cryptosteel Capsule Solo
Completely waterproof
Rated fireproof up to 1400°C/2500°F
Highly portable and inconspicuous, measuring at just 102 mm in length and 16 mm in diameter
Provides secure offline storage for cryptocurrency mnemonic phrases, private keys, passwords and everything else that can be written in upper and lowercase letters, spaces and symbols
Keeps tiles securely in their correct sequence and secured with a fastener
Comprises a hollow shell with an internal core—or rail—which is used to hold individual tiles, each of which is engraved with a single letter or symbol
Constructed out of 2 of the strongest types of stainless steel
Can store entire 12 and 24-word abbreviated recovery seeds of up to 123 characters
Is corrosion-resistant, heat resistant and offers excellent strength
Does not deform over time or against, pressure, fire and water
and much more!
Review Verdict: Cryptosteel Capsule Solo is a legitimate product that works
Visit Cryptosteel Capsule Solo Website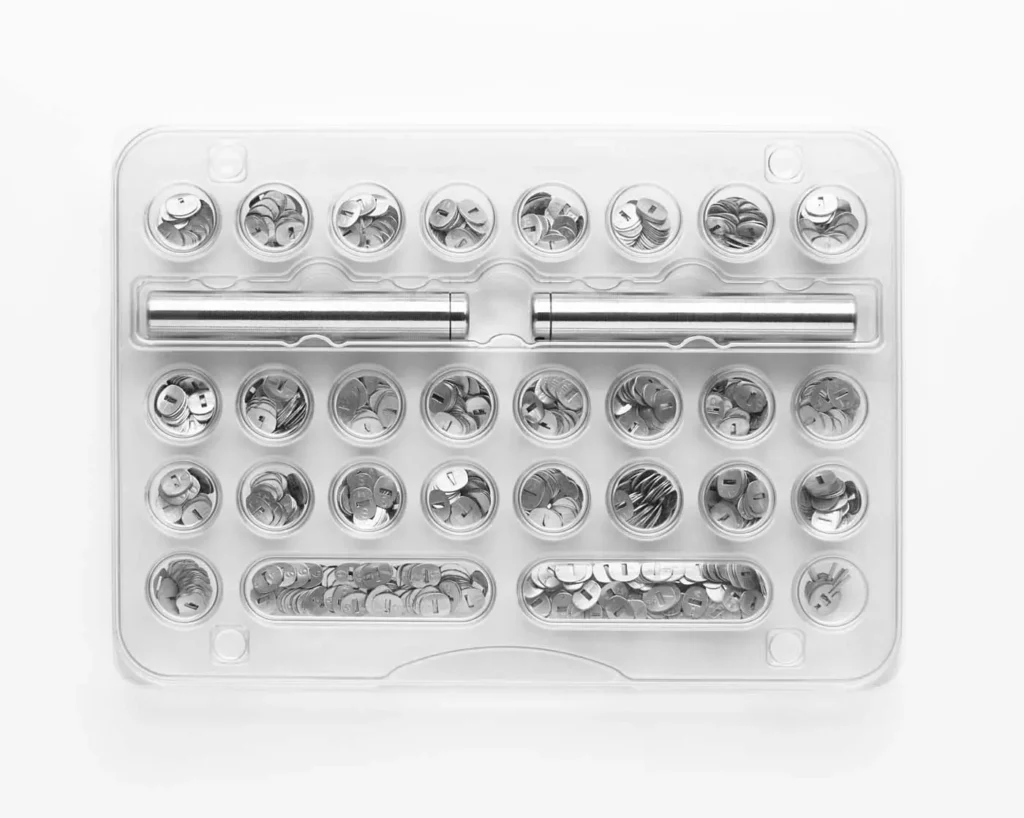 Consumer Alert Regarding Cryptosteel Capsule Solo
The success of Cryptosteel Capsule Solo has given rise to many frauds who try to sell their own fake steel wallet in its name. This is a big issue as many customers have lost their money in joining from such fake sites. It is advised that customers should be really careful when they are purchasing and should do some research before they join from any website. To spot these, watch out and avoid sites that claim to write about Cryptosteel Capsule Solo, yet the write-up is completely garbage as they are created by software and spammed all over the internet. It is always better to avoid joining from any other site other than the official one. Therefore, it is highly advised that consumers do careful research, or only buy from the site from the official website here – http://Cryptosteel.com/CapsuleSoloOfficial (link opens in a new window). The official website that they have includes the legitimate steel wallet.
Conclusion about Cryptosteel Capsule Solo
In summary, this cryptocurrency steel wallet is certainly very appealing to those in the cryptocurrency space and understanding the importance of safeguarding their private keys in such a hardware and durable manner. The cost of securing such as device and the time spent to sort out the tiles into the right phrases in order to back them up in this physical manner is highly important as cryptocurrencies continue to grow in importance over the near future. Therefore, if you too would like to start securing your wallet seed phrases with one of the premier backup tools, then we highly recommend you to learn more about Cryptosteel Capsule Solo at the button link below!
Cryptosteel Capsule Solo Preview: (to pause video, simply tap/click on it)