[insert_php] $id = $_GET["id"]; [/insert_php]
TraderSync Trading Journal DEMO
TraderSync REVIEW
Summary
TraderSync Trading Journal is a new breakthrough trade journalling tool
Read 100% Free TraderSync REVIEW by Scamorno Team
Details
FULL REVIEW OF TraderSync Trading Journal
Are you looking for more information about the TraderSync Trading Journal tool and is this really one of the best online trading journals that traders can add to immediately benefit their trading skills? This online-based trading journal is one that we have found comes with a ton of useful features that traders are already looking for but lacking in most online tools. Some of our favorite ones are the tagging, journalling, simulator, data and management features. Using these tools in combination allows traders to quickly improve their trading skills by identifying their mistakes that are committing unconsciously that could be making a real dent in their profits. They allow traders to set their own rules for trading and evaluate the days, volume and times of day that trades are executed and their respective results.
TraderSync Trading Journal comes with various levels of memberships: Basic, Pro, Premium and Elite. Only the Basic Plan is free and they work their way up to $79.95 a month for the Elite Plan with the most advanced features.
Visit TraderSync Trading Journal Website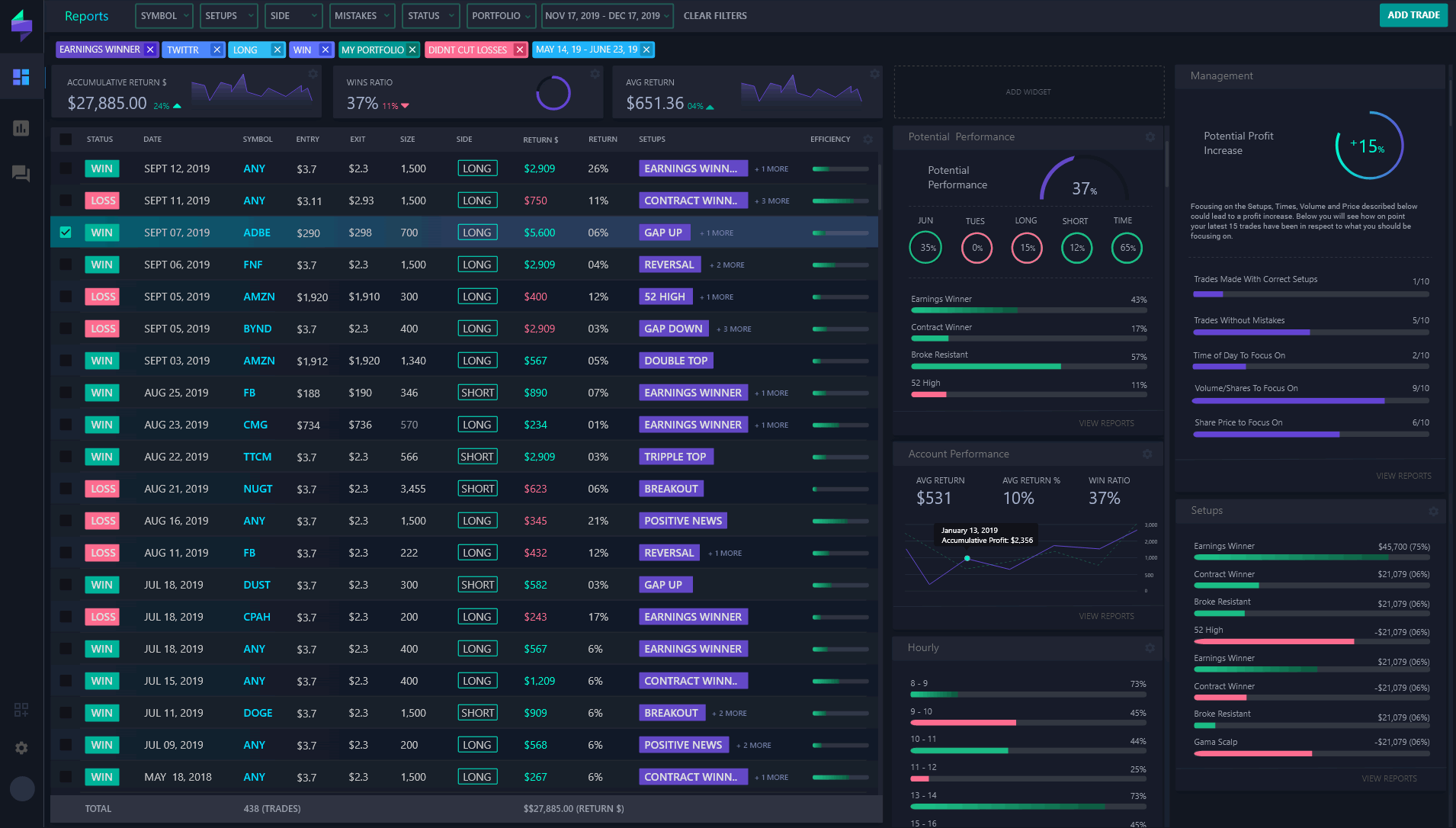 What Are The Main Benefits And Features Of Using TraderSync Trading Journal?
This is the basic and main feature of this tool that allows traders to screenshot price charts and easily attach them to their trading notes for any particular trade.
Setup and Mistake Tagging
This feature allows users to setup 2 categories (trade setups and mistakes), which will reveal the target of your trade and allows you to put a mistake tag to point out the exact problem of the trade that you are journalling.
TraderSync Trading Journal definitely has one of the most flawless and smoothest trades importing functions that we have tested amongst other platforms, allowing the fast import of trades with just a few clicks of the mouse and minimal effort.
These reports can be generated to show your own trading performance and identify useful patterns that you can use to improve your trading.
The evaluator compares our performance data by day of week, entry volume and enter price and allows you to compare the performances of different setups. The simulator is then able to take all the information and reveal how your trades are being affected positively or negatively by your trading habits.
Review Verdict: TraderSync Trading Journal is a legitimate tool that works
Visit TraderSync Trading Journal Website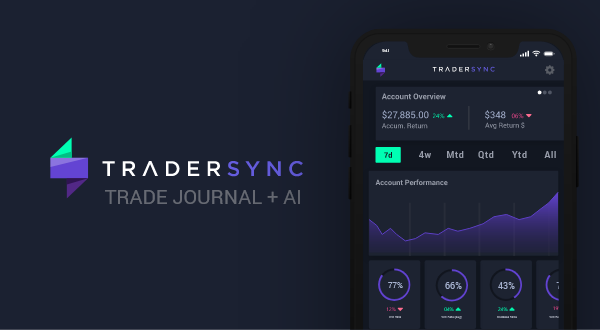 Consumer Alert Regarding TraderSync Trading Journal
The success of TraderSync Trading Journal has given rise to many frauds who try to sell their own fake tools in its name. This is a big issue as many customers have lost their money in joining from such fake sites. It is advised that customers should be really careful when they are joining and should do some research before they join from any website. To spot these, watch out and avoid sites that claim to write about TraderSync Trading Journal, yet the write-up is completely garbage and unreadable as they are created by software and spammed all over the internet. It is always better to avoid joining from any other site other than the official one. Therefore, it is highly advised that consumers do careful research, or only join from the site from the official website here – http://TraderSync.com/TradingJournalOfficial (link opens in a new window). The official website that they have includes the legitimate tool.
TraderSync Trading Journal Preview: (to pause video, simply tap/click on it)