[insert_php] $id = $_GET["id"]; [/insert_php]
Experience Product Masterclass REVIEW
Summary
Created by online business entrepreneur Marisa Murgatroyd
Experience Product Masterclass is a new breakthrough online entrepreneurship coaching course
Read 100% Free Experience Product Masterclass Review by Scamorno Team
Details
FULL REVIEW OF Experience Product Masterclass
There are tons of course out there about how to create an online product, but there is only 1 course that teaches its students how to create an Experience Product. Our friend, Marisa Murgatroyd's course, the Experience Product Masterclass is flipping product creation on its head and creating many more success students than most other coaching programs we have reviewed so far.
Marisa is taking the product creation niche by storm with a new and innovative way to teach and present digital products that will help retain and engage students in a way only DREAMED of by most online course creators. Marisa is one of the most genuine and FUN people we know online (and offline). Marisa is 4'10" of total awesomeness, but seriously, one of our favourite things about Marisa is that she doesn't take herself and business too seriously.
Review Verdict: Experience Product Masterclass is a legitimate program that works
Visit Experience Product Masterclass Website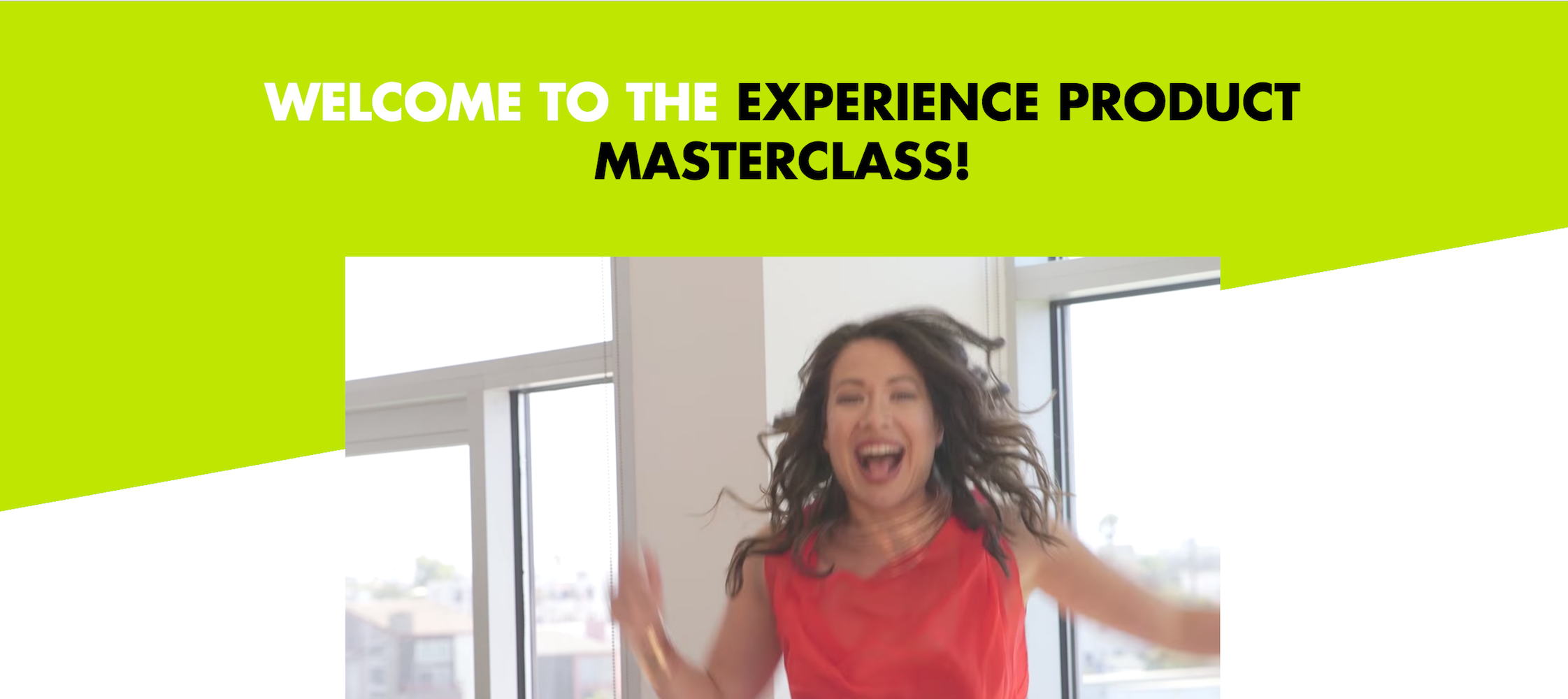 Why Exactly Does Experience Product Masterclass Work?
The Experience Product Masterclass starts by giving this mission to members : Your mission, should you choose to accept it, is to design, market and make $2000 or more from an experience product in 10-weeks or less, so you can get off the marketing hamster wheel, make more sales, and get your customers hooked on transforming their lives through you.
Everything that follows is 100% devoted to helping members achieve "Mission Accomplished" which occurs when they have finished designing, marketing and receiving $2000 or more in sales from that product. So, unlike other products, participants in The Experience Product Masterclass concludes with a product they can sell, plus over $2000 in actual sales from that product!
And the confidence, clarity, and capability to replicate that process over and over again, creating a lifetime income stream from clients who are hooked on learning from them and want to buy everything they create and tell their friends about it too, so they can get off the marketing hamster wheel while making more sales. Since 50% to 90% of everyone who participates in an experiencified product finishes the course, that's a far cry from the 3% normal courses receive.
Plus, in the Experience Product Masterclass, if members don't achieve Mission Accomplished during the period of the course, Marisa and her team continue to support them with coaching until they do! Finally, Marisa teaches the concept and power of Experiencification by example. Every aspect of the course is experiencified, with members receiving points for every action taken. Those points earn prizes, including a coupon that can be used on any future LiveYourMessage.com product or service.
The Experience Product Masterclass has mass appeal and proven to work for people from all walks of life.  It is focused on people who want to make a significant impact on their bottom line and the world through creating products that allow them to get off the marketing hamster wheel, make more sales, and get their clients hooked on transforming their lives through them.
Marisa has helped her members create Experience Products and Services in dozens of markets, such as,
Reiki
Publishing
Coaching and Consulting
Education
Careers
Health & Wellness
Online, Local & Traditional Marketing
Personal Productivity
Relationships
Spirituality
Art
Design
Non-Profits
Does Experience Product Masterclass Really Work?
Marisa has generating tens of thousands of clients and millions of dollars in sales for herself and her students. The Experience Formula has worked in industry after industry, on all types and kinds of product – from info products to online courses, from 1:many group coaching programs to 1:1 coaching or consulting, and even service businesses. And it's worked at every stage of business, from well-established businesses to those who didn't even have a business yet.
Review Verdict: Experience Product Masterclass is a legitimate program that works
Visit Experience Product Masterclass Website
Consumer Alert Regarding Experience Product Masterclass
The success of Experience Product Masterclass has given rise to many frauds who try to sell their own fake programs in its name. This is a big issue as many customers have lost their money in joining from such fake sites. It is advised that customers should be really careful when they are purchasing and should do some research before they join from any website. To spot these, watch out and avoid sites that claim to write about Experience Product Masterclass, yet the write-up is completely garbage as they are created by software and spammed all over the internet. It is always better to avoid buying from any other site other than the official one. Therefore, it is highly advised that consumers do careful research, or only buy from the site from the official website here – http://LiveYourMessage.com/ExperienceProductMasterclassOfficial (link opens in a new window). The official website that they have includes the legitimate program.
Conclusion about Experience Product Masterclass
Marisa will guarantee that each student will make at least $2,000 from their Experience Product within 10 weeks, or she will personally send them a check for the difference — up to $2,000.  That means they risk absolutely nothing by joining and trying out EPM, and better yet, their participation in this program will cost them absolutely nothing.
As long as they follow the program diligently, do the work, and they will earn at least $2,000 from their Experience Product in the 10 weeks of the program. This is why Marisa has so many success students under her wing, so if this is the type of coaching you are looking for, we would highly recommend checking out Experience Product Masterclass.
Experience Product Masterclass Preview: (to pause video, simply tap/click on it)