[insert_php] $id = $_GET["id"]; [/insert_php]
Bitdeer Mining DEMO
Bitdeer REVIEW
Summary
Bitdeer Mining is a new breakthrough cloud-mining service
Read 100% Free Bitdeer REVIEW by Scamorno Team
Details
FULL REVIEW OF Bitdeer Mining
Are you interested in finding out more about the Bitdeer Mining platform and is this really one of the top global computing sharing platforms in the world for cryptocurrency miners today? Even though most cryptocurrency mining cloud platform that we have seen before are scams, Bitdeer Mining is one of the few rare ones that are not and is actually run by legitimate operations. This company is 100% legal and has been supplying hash-rate to its users for many years now. It has also been covered by major news networks including CNN, Bitcoin .com, Yahoo Finance, Nasdaq, Forbes and Bloomberg.
The Bitdeer Mining company is the subsidiary of the crypto mining giant Bitmain run by one of the most prominent figures in the crypto world, Jihan Wu. This is according to online cryptocurrency news sources:
Jihan Wu stepped down as CEO and chairman of the board of directors of Bitmain. As part of the agreement, the Bitdeer cloud mining platform has spun off from Bitmain, along with mining farms in Norway and the US, which will be run by Jihan Wu.
Jihan Wu will become the president of Bitdeer, Matt Kong will take over as CEO, and Zhang will lead the Antpool mining pool, which will also operate independently of the company. This separation is carried out in order to optimize Bitmain's business model in order to simplify the initial public offering (IPO).
Review Verdict: Bitdeer Mining is a legitimate platform that works
What Are The Main Features And Benefits Of Using Bitdeer Mining's Services?
Automatically have your plans extended by the same number of days when there is downtime for maintenance at Bitdeer's miners
Has built up a stellar reputation of high security and fast responses to users' requests for hash-rate and other assistance
Great option for anyone who wishes to get involved in the crypto mining business with a trusted entity
Automatically handles changes in hash-rate of BTC mining to optimise mining profits
Allows users to reinvest profits to purchase more hash power and increase their daily profits exponentially if desired
Many different mining options for users of different needs
No need to handle complex and space-consuming physical miners
No installations, configurations, maintenance and no having to manage loud noises
Uses real miner machines in leading mining facilities and are very transparent about their user benefits
Flexible service packages with competitive pricing that come with their computing power-sharing products
Combination of both short and long duration mining services available at competitive pricing
Digital currency mined is paid directly to users' chosen wallet addresses as Bitdeer Mining is connected to designated mining pools at users' instructions
and much more!
Review Verdict: Bitdeer Mining is a legitimate mining platform that works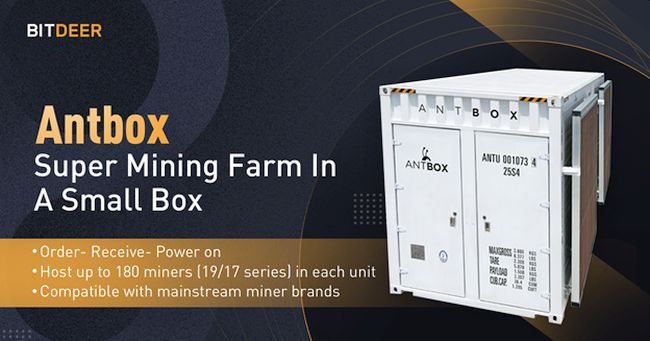 Consumer Alert Regarding Bitdeer Mining
The success of Bitdeer Mining has given rise to many frauds who try to sell their own fake mining platforms in its name. This is a big issue as many customers have lost their money in joining from such fake sites. It is advised that customers should be really careful when they are purchasing and should do some research before they join from any website. To spot these, watch out and avoid sites that claim to write about Bitdeer Mining, yet the write-up is completely garbage as they are created by software and spammed all over the internet. It is always better to avoid joining from any other site other than the official one. Therefore, it is highly advised that consumers do careful research, or only buy from the site from the official website here – http://Bitdeer.com/MiningOfficial (link opens in a new window). The official website that they have includes the legitimate platform.
Conclusion about Bitdeer Mining
In summary, Bitdeer Mining has been shown to be a 100% legitimate one-click crypto mining platform to provides all the benefits of mining without requiring the large space and technical knowledge that is typically required. Users get to tap into the network of mining machines without having to go through the trouble and expenses of purchasing, installing and running their own mining rigs. At the time of writing, they provide plans for BTC, LTC, BCH and ETH mining plans. Hence, if you too would like to start mining in one click through a highly-trusteed mining sharing service platform online, then we highly recommend you to learn more about Bitdeer Mining at the button link below!
Bitdeer Mining Preview: (to pause video, simply tap/click on it)