[insert_php] $id = $_GET["id"]; [/insert_php]
The Trading Pit REVIEW
The Trading Pit Preview: (to pause video, simply tap/click on it)

Summary
The Trading Pit is an established prop-trading challenge platform
Read 100% Free The Trading Pit REVIEW by Scamorno Team
Details
FULL REVIEW OF The Trading Pit
Are you currently considering if you should join the trading challenges from The Trading Pit and are they really a legitimate prop shop in the prop trading industry? The Trading Pit is basically a prop trading firm that traders can sign up to and take up the offer of trading without having to put up his or her own capital. This option of starting a professional trading career is growing in popularity in recent years, as traders get to reduce their risks while prop trading firms get to identify the best traders to grow their trading capital.
If you are currently serious about maximising your potential as a trader and being your journey with a reputable and legitimate prop trading firm, then The Trading Pit is definitely a good place to find out more. On this platform, traders will get the opportunity to become funded traders and have their trading accounts funded, subject of course to their terms and conditions.
Who Is The Trading Pit And Can You Really Trust Them?
The Trading Pit is a global prop trading firm based out of Liechtenstein. They are supported by a team of experts to support all their prop traders with the capital and tools they need to become successful independent traders. Through their carefully designed challenges, The Trading Pit is able to identify the best trading talents quickly and make sure they are well-rewarded for their efforts. Currently, prop traders at the firm are able to receive up to 70% of their profits, one of the highest levels in the prop trading industry.
By joining The Trading Pit, traders get to focus primarily on trading and focus on what makes money while the TTP team takes care of the trading ecosystem and robust infrastructure powering their platform and trading tools. Traders also get access to cutting-edge trading solutions and technologies which The Trading Pit has shown consistently that they are able to upgrade quickly in the rapid-evolving world of trading.
How To Get Started At The Trading Pit?
The first step is to choose a trading challenge to accept and sign up to the prop trading firm by paying a small one-time fee. Ever challenge differs in terms of risk levels and the amounts that you would like to trade. Once the challenge starts, the trader will have 30 days to trade and achieve the profit target. As part of the terms & conditions, traders will also have to follow the adequate risk control rules  before they can be considered as successful in their challenge.
Once the 30 days period has passed, traders who meet the profit targets and terms & conditions will become eligible for verification. This process can take up to 60 days, and once it is done, verified traders will become eligible to join The Trading Pit as a fully funded trader. From their funded trading accounts, traders will be willing to withdraw up to 70% of any future profits on their trades.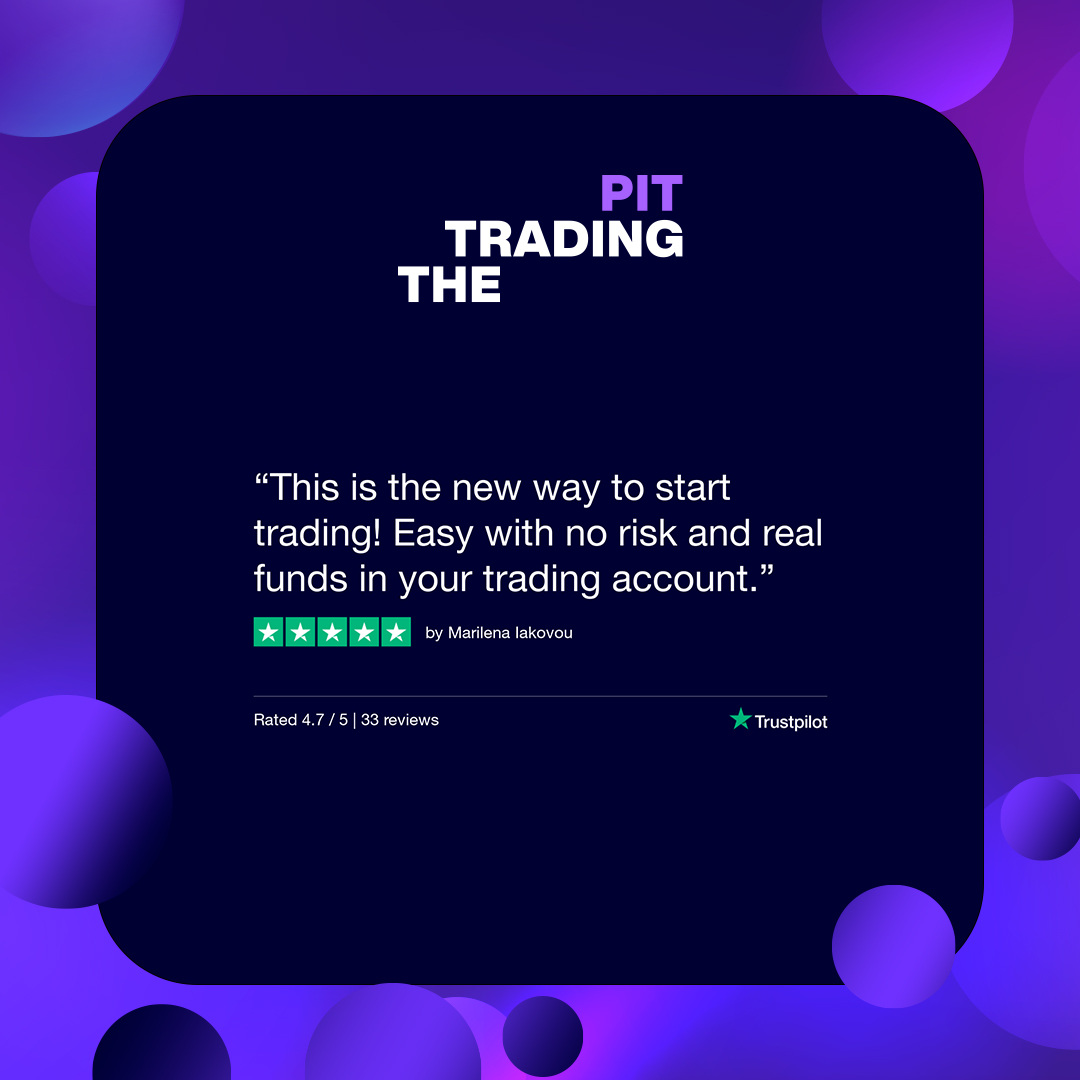 Review Verdict: The Trading Pit is a legitimate platform that works
Consumer Alert Regarding The Trading Pit
The success of The Trading Pit has given rise to many frauds who try to sell their own fake platforms in its name. This is a big issue as many customers have lost their money in joining from such fake sites. It is advised that customers should be really careful when they are joining and should do some research before they join from any website. To spot these, watch out and avoid sites that claim to write about The Trading Pit, yet the write-up is completely garbage and unreadable as they are created by software and spammed all over the internet. It is always better to avoid joining from any other site other than the official one. Therefore, it is highly advised that consumers do careful research, or only join from the site from the official website here – http://TheTradingPit.com/Official (link opens in a new window). The official website that they have includes the legitimate platform.