[insert_php] $id = $_GET["id"]; [/insert_php]
Social Intents Live Chat DEMO
Social Intents Live Chat REVIEW
Social Intents Live Chat Preview: (to pause video, simply tap/click on it)

Summary
Social Intents Live Chat is an established and reputable Microsoft Teams, Slack, Zoom, and Webex live chat solution
Read 100% Free Social Intents Live Chat Review by Scamorno Team
Details
FULL REVIEW OF Social Intents Live Chat
Are you currently thinking about adding the Social Intents Live Chat solution to your business and is it really one of the best ways to engage and interact with website visitors using technologies like chatbots, live chat, chat widgets with canned responses, and more? This solution is one that allows its users to directly chat with their websites' visitors through Slack and Microsoft Teams, using the tools that they already use on their teams to communicate with their websites' visitors and offer better customer services.
What Exactly Is Social Intents Live Chat All About?
Social Intents Live Chat is a comprehensive web-based live chat software that seamlessly integrates with popular platforms such as Microsoft Teams, Slack, Zoom, and Webex. It enables businesses to engage with website visitors, provide exceptional customer service, and convert sales leads from a single, unified platform. With this solution, agents can gather valuable feedback from clients, trigger targeted pop-ups, and use customizable templates to create email lists and enter leads into various systems, including Mailchimp, Constant Contact, and Campaign Monitor.
The solution allows organizations to display custom calls-to-action (CTAs) with links to sign-up or social sharing pages when a visitor is leaving the website. Managers can also create white-labeled chatbots with custom colors, default responses, text, and tab styles to address customers' inquiries, collect necessary information, and generate leads. Administrators can monitor conversations in real-time and track performance using reports and a centralized dashboard. Social Intents Live Chat also enables businesses to offer special discounts, incentives, and coupon codes to website visitors. It seamlessly integrates with several third-party systems, such as Zapier, BigCommerce, Wix, WordPress, Shopify, and more. Other notable features include canned responses, chat widgets, reply shortcuts, and data export capabilities.
Is Social Intents Live Chat Really Worth Using?
Through using Social Intents Live Chat, users have reported generally enjoying the convenience of real-time chatting with individuals through its solution. Using this platform, users are able to easily respond to numerous students on Microsoft Teams. Additionally, the platform offers excellent online support.
For customer support agents, they will be able to truly appreciate the ability to communicate with their colleagues in real-time while helping customers. One significant advantage is the capability to transfer files during chats with customers, which serves to expedites the customer service process.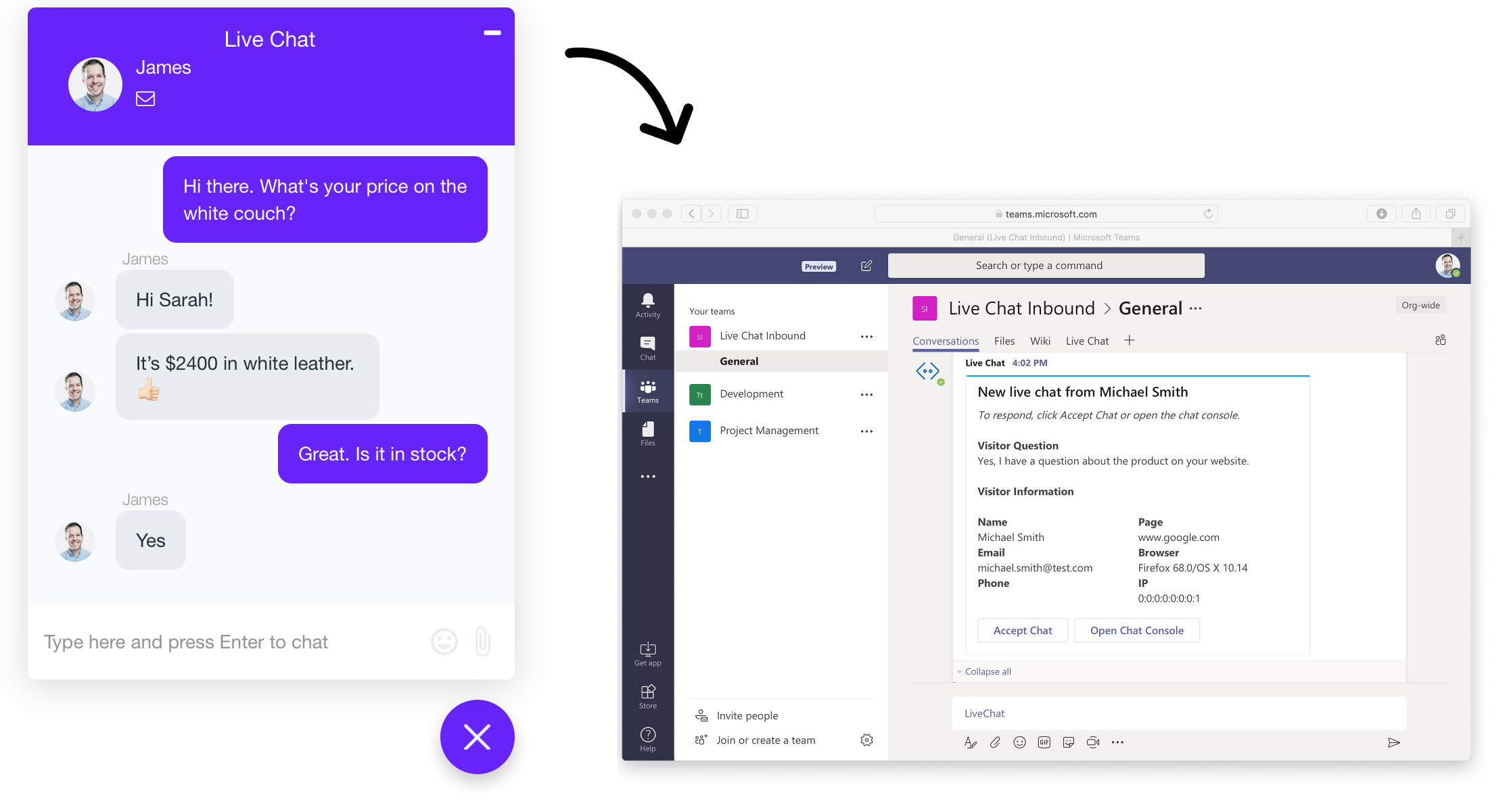 Review Verdict: Social Intents Live Chat is a legitimate solution that works
Visit Social Intents Live Chat Website
What Are The Main Features And Benefits Of Social Intents Live Chat?
Complete online documentation that makes using this solution easy and suitable even for non-technical people
Covers every feature from the most basic to completely custom live chat solutions
All users are provided with great support to ensure their live chat functions operate on maximum uptime on their websites
Saves time, enhances customer satisfaction, and promotes growth through exceptional customer service
Offers a range of features, including live chat, chatbots, and email integrations
Powerful popups and full-screen overlays features that help increase conversions and reduce visitor abandonment. By utilising the conversion popup feature, users can build their email list and generate leads using customisable email templates
Enables users to automatically add emails to popular email marketing services such as Constant Contact, MailChimp, and Campaign Monitor
Provides custom call-to-action prompts that appear when a visitor is about to leave the site, allowing users to gather valuable feedback through simple surveys
Offers social sharing prompts to encourage visitors to share the website on social media platforms such as Facebook, Twitter, and LinkedIn
Users can offer incentives to visitors to encourage them to stay on the site and engage with the brand
Empowers users to increase conversions by making irresistible offers to visitors
Provides social sharing popovers that help build engagement across various social media platforms
and much more!
Review Verdict: Social Intents Live Chat is a legitimate solution that works
Visit Social Intents Live Chat Website
Review Verdict: Social Intents Live Chat is a legitimate solution that works
Go To Social Intents Live Chat Website
Conclusion about Social Intents Live Chat
In summary, Social Intents Live Chat is a legitimate and power solution for business and users who would like to seamlessly add a powerful live chat solution onto their websites without needing to have much technical expertise. It currently has more than 75,000+ satisfied users from all over the world, most of whom have been using this solution for many years and have highly recommended it.