[insert_php] $id = $_GET["id"]; [/insert_php]
Profile Picture AI Generator DEMO
Profile Picture AI REVIEW
Profile Picture AI Generator Preview: (to pause video, simply tap/click on it)

Summary
Profile Picture AI Generator is a new breakthrough AI-powered profile picture generator software
Read 100% Free Profile Picture AI REVIEW by Scamorno Team
Details
FULL REVIEW OF Profile Picture AI Generator
Are you currently looking to use the Profile Picture AI Generator software and is it really one of the best software today for creating the best and amazing profile pictures for its users? With this software, user are now able to generate their most unique personal profile pictures that truly represent them in a variety of places, styles and periods in history while looking amazing at the same time. It is able to do this through its internally AI-powered technology that ensures all profile pictures are unique and personal to each individual user. Today, Profile Picture AI Generator is emerging as one of the fastest AI profile picture software with more than 6,000+ satisfied users all over the world and has created more than 800,000+ profile pictures since inception.
The founder of this software is Danny Postma, the sole investor and owner who continues to develop it on his own for the time being. He is a Dutch-based AI entrepreneur who has founded other AI-powered tools like Landingfolio, StockAI and Headline (which has since been acquired by Jasper.AI). Profile Picture AI Generator was launched first in November 2022 and has already grown its user base by leaps and bounds. With just a few clicks of the mouse, Profile Picture AI Generator is able to generate lifelike and high-quality AI profile pictures in more than 285 different styles without Photoshop-use and with just a few clicks of the mouse. It operates fully on the cloud and takes a user's favorite profile pictures and turns them into wonderful and amazing-looking unique pictures while also being completely customised to users' real looks.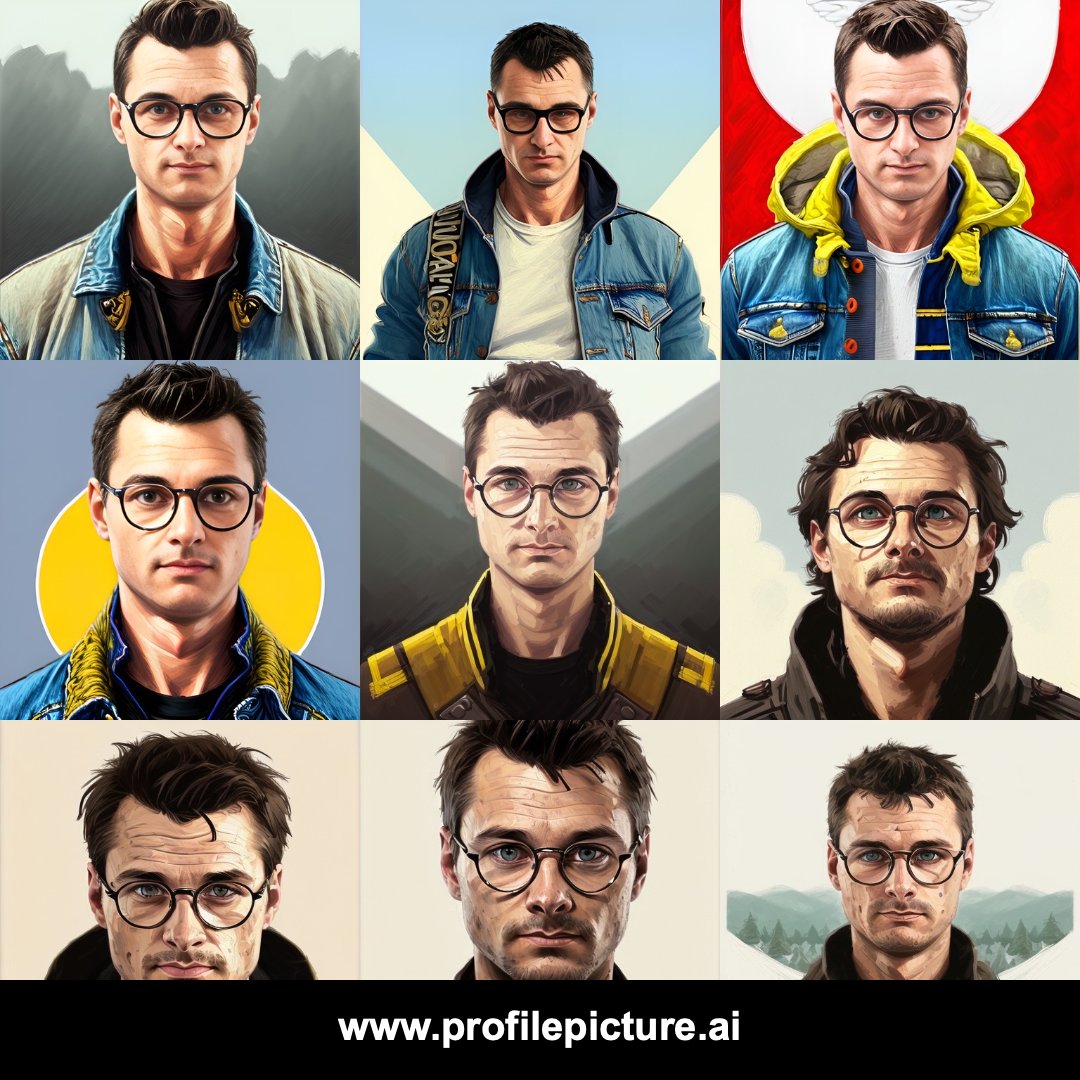 Review Verdict: Profile Picture AI Generator is a legitimate formula that works
Visit Profile Picture AI Generator Website
What Is The Profile Picture AI Generator Pricing?
As shown above, there are 3 different packages to choose from. The Small Package typically costs $29 for 56 pictures, but is available at the time of writing at $7.25 special offer price reduction. Each picture measures 512 by 512 pixels, which is great quality to be used as profile pictures on the most popular profile pages.
The next package is the Large Package, which gives a total of 120 pictures that are even bigger, are a lot more detailed and can be printed with high-quality. Its normal price is $36 but is currently discounted at $9.
Finally, the XL Package is most suitable for users who are planning to use Profile Picture AI Generator a lot. Itgives users 280 large 4K pictures usually priced at $59 but is currently discounted to $14.75.
Review Verdict: Profile Picture AI Generator is a legitimate software that works
Visit Profile Picture AI Generator Website
Consumer Alert Regarding Profile Picture AI Generator
The success of Profile Picture AI Generator has given rise to many frauds who try to sell their own fake software in its name. This is a big issue as many customers have lost their money in joining from such fake sites. It is advised that customers should be really careful when they are subscribing and should do some research before they join any website. To spot these, watch out and avoid sites that claim to write about Profile Picture AI Generator, yet the writeup is completely garbage as they are created by software and spammed all over the internet. It is always better to avoid buying from any other website other than the official one. Therefore, it is highly advised that consumers do careful research, or only buy join the site from the official website here – http://ProfilePicture.AI/GeneratorOfficial (link opens in a new window). The official website that they have includes the legitimate software.
Conclusion about Profile Picture AI Generator