[insert_php] $id = $_GET["id"]; [/insert_php]
Nova Tools DEMO
Nova Tools REVIEW
Summary
Nova Tools is an established guided collaboration space platform
Read 100% Free Nova Tools REVIEW by Scamorno Team
Details
FULL REVIEW OF Nova Tools
Are you interested to learn more about the Nova Tools platform and is it really one of the best platforms for organisations and teams to use to take advantage of their collective intelligence effectively and have the best platform for proper collaboration? Nova Tools is a platform that has long been used by various users for its highly effective ability to facilitate collaboration. Groups of people such as accelerators, consultants, marketing teams, innovation hubs, product managers, design teams, startups and teachers etc. have all reported Nova Tools to be their go-to collaboration online tool.
In terms of support, users can expect 24/7 live rep support on chat for both the English and Spanish languages. Participants on the platform are able to retain a much larger part of what is being shared due to the interactive and visual nature of Nova Tools, making it great for collaboration and teaching.
Review Verdict: Nova Tools is a legitimate platform that works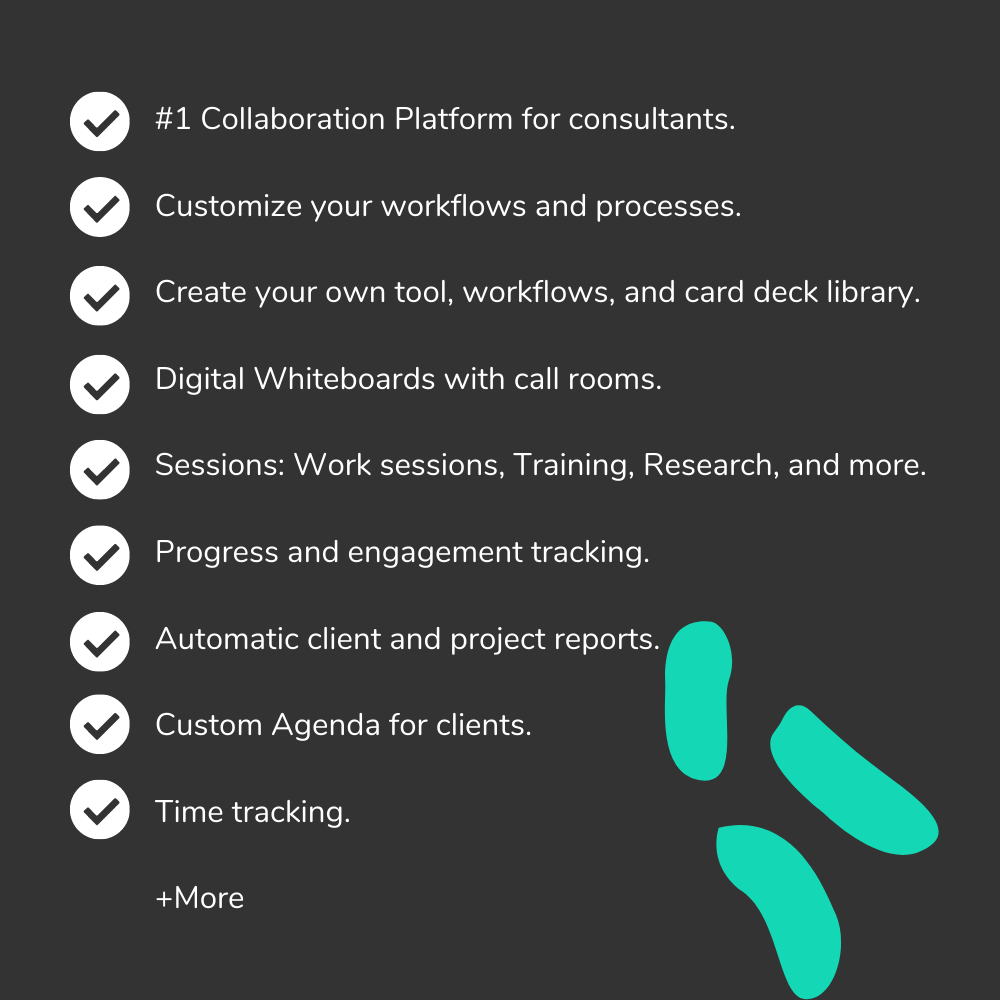 How Can You Start Using Nova Tools?
We have found the entire process of using Nova Tools to be really quick and easy. Their tools are all uniquely created from scratch to deliver exactly what users need from them. To get started, the user would simply need to enter the work session and begin by choosing the right work space, be it a board or list. They can then add steps and define what types of resources participants will need at each step while defining who can view each step.
The 2 main types of workspaces on Nova Tools are Whiteboards and Lists. Workboards are typically used whenever users need to use it for work sessions or during discussions and meetings. Lists provide more resources and are usually easier to follow when working asynchronously. It is most suitable for anything that would require a step-wise approach such as quizzes, training and other similar type sessions.
What Are The Main Features And Benefits Of Nova Tools?
Free up time that you would normally have to use for following up and trying to keep your team accountable or other time-blockers
Make working with your product team, freelancers, sales department, designers or for teaching much more seamless
Find the best practices and templates to properly track progress and make sure everyone is working effectively together
Manage collaboration efforts automatically by taking advantage of one of the most intelligent platforms
Makes collaboration much more reliable, easy and less time-consuming
Use it to do any of the following tasks perfectly:

Build marketing plan
Plan and manage social media marketing strategy
Plan and manage events
Run client surveys and interviews
Plan and manage marketing campaigns
Seamless collaboration with your team
Manage tasks and projects seamlessly
and much more!
Review Verdict: Nova Tools is a legitimate platform that works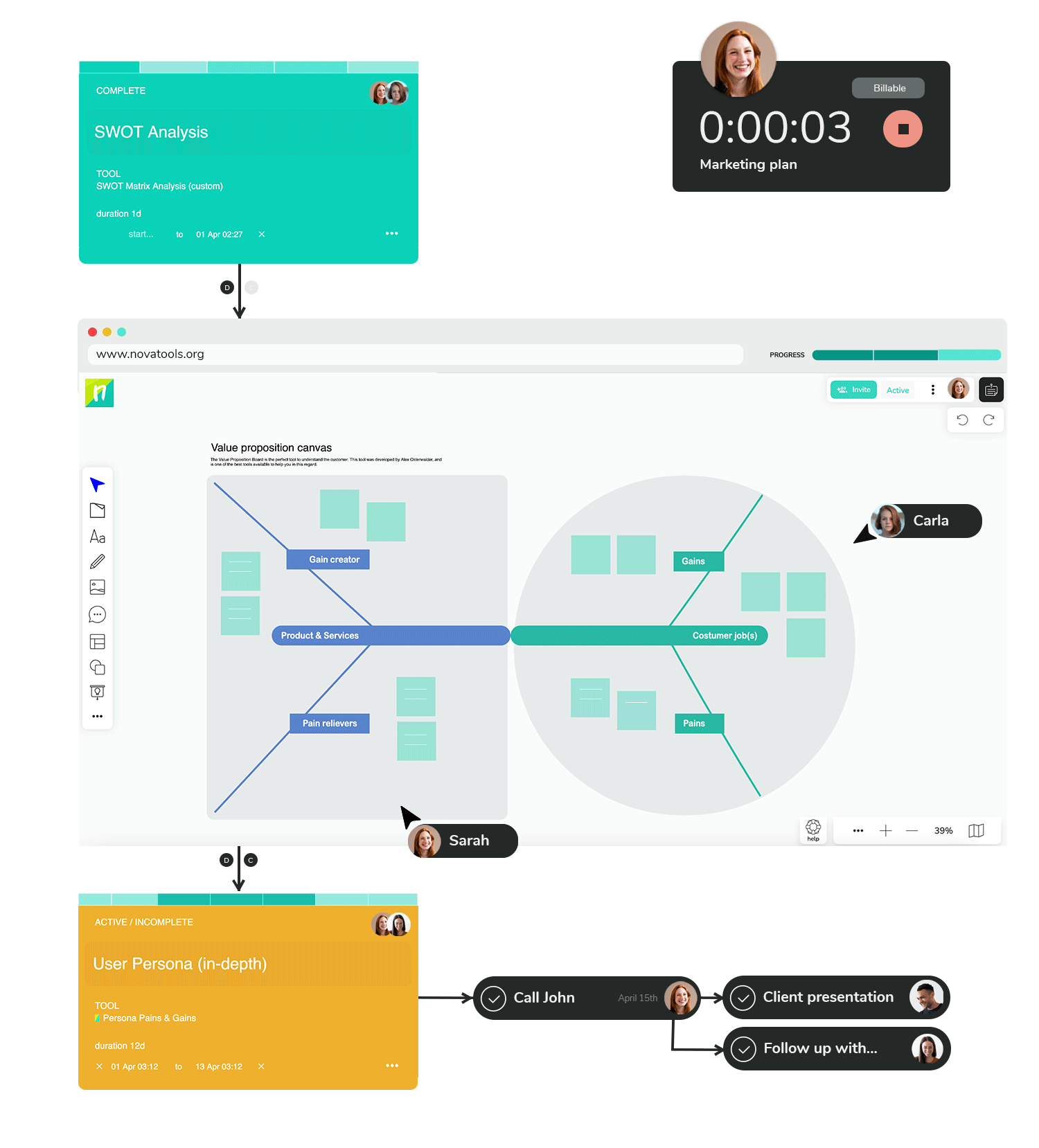 Consumer Alert Regarding Nova Tools
The success of Nova Tools has given rise to many frauds who try to sell their own fake platforms in its name. This is a big issue as many customers have lost their money in joining from such fake sites. It is advised that customers should be really careful when they are purchasing and should do some research before they join from any website. To spot these, watch out and avoid sites that claim to write about Nova Tools, yet the write-up is completely garbage as they are created by software and spammed all over the internet. It is always better to avoid joining from any other site other than the official one. Therefore, it is highly advised that consumers do careful research, or only buy from the site from the official website here – http://NovaTools.org/Official (link opens in a new window). The official website that they have includes the legitimate platform.
Conclusion about Nova Tools
Nova Tools Preview: (to pause video, simply tap/click on it)