[insert_php] $id = $_GET["id"]; [/insert_php]
How 2 Rank REVIEW
Summary
Created by search engine optimisation expert James Jernigan SEO
How 2 Rank is a new breakthrough SEO training course
Read 100% Free How 2 Rank REVIEW by Scamorno Team
Details
FULL REVIEW OF How 2 Rank
Are you interested to learn more about the How 2 Rank online SEO course and can it really show anyone how to consistently rank on the first page of Google search results over and over again using a time-tested proven strategy? Unlike most other SEO courses that are created by anonymous founders that we have usually contain lots of fluff and no real content other than rehashed material, the How 2 Rank has so far been shown to be completely different and stands out from the rest. Its founder, James Jernigan, is a reputable SEO marketer who has built websites with lots of page-1 ranked pages. His SEO training is perfect for anyone who wishes to get more attention online and create online material that ranks highly on Google every single time.
Through this course, students will get to learn from James' more than 20+ years of experience in studying and ranking on major search engines like Google, Bing and Yahoo. It also comes with teaching materials on how to create digital content for social media platforms such as Facebook, Youtube, Linkedin, Instagram and Tiktok etc. His SEO training courses were only created after he had worked for others for 16 years before deciding it was time to launch his own training to pass on his experience. James is a true internet marketing and SEO expert who has experimented with the most well-known website builders like Wix, WordPress, Shopify, SquareSPace, Groovefunnels and Clickfunnels. Through his strategies, students are able to get their own materials found easily on Google and drive tons of free traffic by following the best SEO principles and rank strategies.
Should You Really Join The How 2 Rank Course?
As more and more people get access to the internet, the number of people searching for product and services through search engines look set to continue to grow even more in the future. This also translates to tremendous opportunities for good entrepreneurs and marketers who know how to position themselves in front of this growing trend. Ranking on the first page of Google search is the best way to capitalise on this trend and is something that How 2 Rank is specifically designed for. Even though there are no shortcuts to ranking #1 on Google, anyone can do so in the fastest time possible by learning the tried-and-true methods of a true SEO ranking professional.
By not utilising proper SEO ranking methods and principles, one can risk wasting plenty of their own time and money while getting no traffic to their websites. How 2 Rank discusses the exact blueprint required to get search engines to find and rank your work so you can get maximum eyeballs on them. The course is taught in step-by-step video training format, making it easy to follow even for complete beginners without any SEO experience.
What Are The Main Features And Benefits Of Joining How 2 Rank?
Students get to learn from James Jernigan SEO, one of the top SEO resource providers on the internet today
Access time-tested SEO ranking training and tools for ranking on page #1 of Google in 2022 and beyond
Suitable even for complete SEO beginners
The strategies can be used to rank many different types of work including social media profiles, Youtube videos, their own websites and pages etc.
and much more!
Review Verdict: How 2 Rank is a legitimate course that works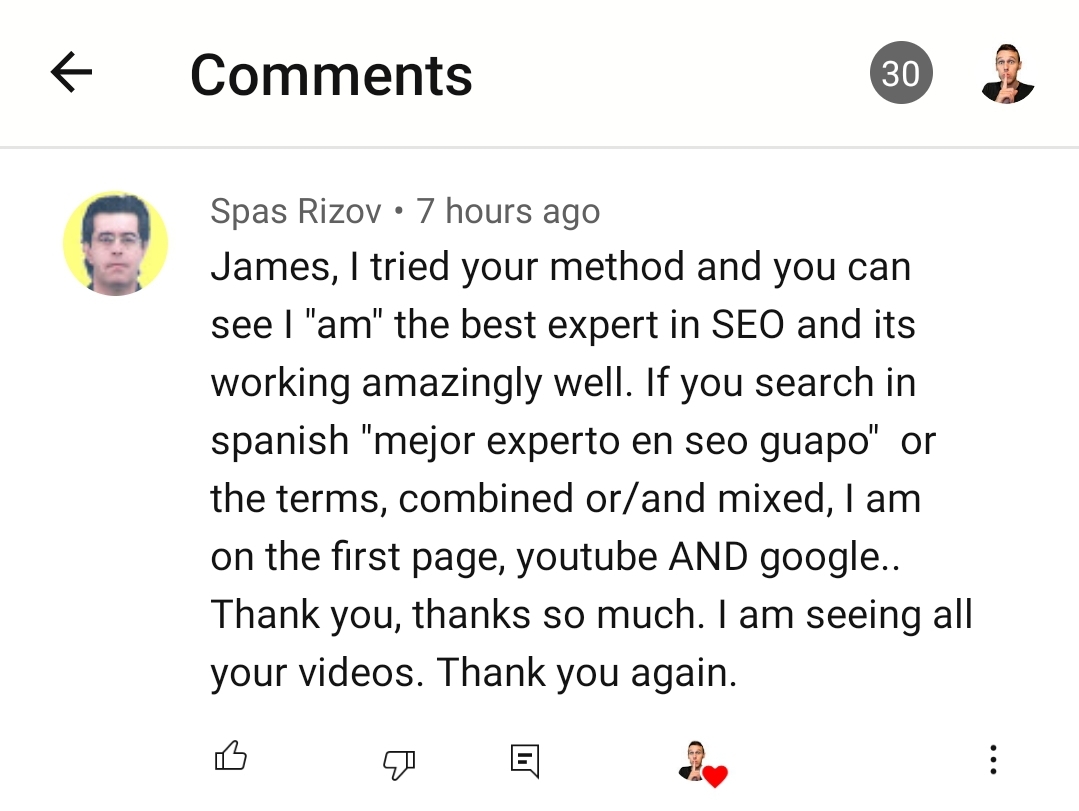 Consumer Alert Regarding How 2 Rank
The success of How 2 Rank has given rise to many frauds who try to sell their own fake courses in its name. This is a big issue as many customers have lost their money in joining from such fake sites. It is advised that customers should be really careful when they are joining and should do some research before they join from any website. To spot these, watch out and avoid sites that claim to write about How 2 Rank, yet the write-up is completely garbage and unreadable as they are created by software and spammed all over the internet. It is always better to avoid joining from any other site other than the official one. Therefore, it is highly advised that consumers do careful research, or only join from the site from the official website here – http://How2Rank.com/Official (link opens in a new window). The official website that they have includes the legitimate courses.
How 2 Rank Preview: (to pause video, simply tap/click on it)