[insert_php] $id = $_GET["id"]; [/insert_php]
Hostwinds REVIEW
Summary
Hostwinds is an established and reputable web hosting service
Read 100% Free Hostwinds REVIEW by Scamorno Team
Details
FULL REVIEW OF Hostwinds LLC
Are you currently thinking about using Hostwinds LLC's services and do they really deliver on their promises of 99.9% server uptime, fast speeds and unlimited storage on all plans? Hostwinds LLC is a company known to offer dependable cloud solutions at a competitive price. Since its establishment in 2010, the company has prioritized delivering top-notch customer service and high-quality products to hosting customers across the globe.
Hostwinds LLC's' professional support team is available around the clock, ensuring prompt assistance whenever needed, and proudly guarantees an uptime of 99.9999%. With Hostwinds LLC, customers generally report being very satisfied knowing that they can have a peace of mind that their hosting is in reliable hands.
What Are The Different Hosting Plans Offered By Hostwinds LLC?
When it comes to accommodating various needs and budgets, Hostwinds LLC has a range of shared hosting plans on offer. These plans are designed to provide an affordable solution for website owners who don't require high-performance servers to maintain their online presence. With shared web hosting, a user's website is placed on a server alongside other websites, allowing for the sharing of system resources. This shared arrangement comes at a lower cost, but it's important to be aware that high traffic spikes can potentially cause temporary slowdowns or even periods of unavailability. However, Hostwinds LLC implements measures to minimize such issues. It's essential to consider the tradeoff involved with shared hosting, weighing the affordability against the possibility of performance fluctuations during peak usage times.
At Hostwinds, users have the flexibility to choose between customizable or preconfigured Linux- or Windows-based dedicated servers. Dedicated hosting is a robust solution that allocates an entire server exclusively to a website. This means that the site benefits from ample server resources to handle high volumes of traffic with ease.
Both preconfigured and customizable server options at Hostwinds LLC start at $122 per month. However, the total cost varies based on the specific configuration you choose. The customizable servers can be equipped with up to 3TB of hard drive storage or 1TB of SSD storage per drive bay (with a maximum of four drives depending on the chosen server option). Additionally, users can enjoy 96GB of RAM and unlimited inbound monthly data transfers. Outbound data transfers start at 10TB, with the option for additional scaling at an added cost of up to $750 for unmetered outbound traffic. If they opt for the highest specifications, they could potentially spend around $1,500 per month. Hostwinds' dedicated server offerings are highly commendable in terms of performance and features.
While Hostwinds LLC provides excellent dedicated server options, it falls just short of the extensive catalog of customizable packages offered by AccuWeb. AccuWeb surpasses Hostwinds with its vast selection of dedicated hosting plans, which can be further tailored to include an additional 512GB of memory, 8TB of storage, and 50TB of monthly data transfers. As a result, AccuWeb Hosting has emerged as the Editors' Choice for dedicated hosting, surpassing Hostwinds' previous position.
For those in search of VPS hosting, Hostwinds LLC offers a comprehensive range of fully-managed Linux- and Windows-based plans across four tiers. The entry-level managed Linux VPS hosting plan (starting at $10.99 per month) provides 1GB of RAM, one CPU core, 30GB of SSD disk space, and 1TB of monthly data transfers. At the highest tier, users gain access to 16 CPU cores, 96GB of RAM, 750GB of SSD disk space, and 9TB of monthly data transfers, with prices starting at a significant $526.99 per month. Windows VPS hosting offers similar hardware capabilities but with slightly higher pricing, ranging from $16.99 per month to $574.99 per month.
Hostwinds also offers several unmanaged hosting plans with both Linux and Windows options. For instance, the entry-level unmanaged Linux VPS plan starts at a mere $4.99 per month and includes 1GB of RAM, 30GB of disk space, 1TB of monthly data transfers, and unlimited email accounts. The highest tier of unmanaged Linux VPS plan reaches $328.99 per month, providing 16 CPU cores, 96GB of RAM, 750GB of disk space, 9TB of monthly data transfers, and unlimited email accounts. Unmanaged Windows VPS plans start at $10.99 per month and go up to $376.99 per month, offering varying hardware specifications along with unlimited email accounts.
Cloud hosting, provided by Hostwinds LLC, offers a unique approach to web hosting by distributing CPU, RAM, and other resources across multiple servers. Unlike traditional hosting, which relies on a single server, cloud hosting provides the advantage of not being limited to the resources of a single server.
Hostwinds LLC's cloud hosting packages are priced per hour, starting at $4.99 per month for a basic configuration that includes 1GB of RAM, a single CPU core, and 1TB of monthly data transfers. The plans scale up to a more substantial offering priced at $328.99 per month, which provides 96GB of RAM, sixteen CPU cores, 750GB of storage, and 9TB of monthly data transfers.
For individuals interested in utilizing the WordPress content management system to construct their websites, Hostwinds LLC offers an appealing option. Users can install WordPress on both regular Hostwinds LLC servers and the company's specialized WordPress-optimized servers. Hostwinds LLC's WordPress plans are priced at $6.99 per month for one hosted domain, featuring unlimited storage and monthly data transfers. For those seeking additional capabilities, the top-tier Ultimate plan, priced at $10.99 per month, offers the inclusion of unlimited domains.
A2, a Linux-based platform, provides exceptional WordPress hosting tiers. Their shared plans begin at $2.99 per month, with unlimited storage and monthly data transfers available from the $4.99 per month tier and above. The hosting plans culminate in the Managed package, priced at $43.99 per month, which encompasses unlimited databases and websites. Furthermore, A2 offers a free SSL certificate across all of their plans, enhancing the security of websites.
For those interested in venturing into the web hosting business without the complexities of managing servers and infrastructure, Hostwinds LLC offers exceptional reseller hosting packages. With reseller hosting, individuals can rent server space from an established provider and subsequently resell it to their own customers.
Hostwinds LLC's reseller plans closely resemble their shared hosting plans, starting at $6.99 per month, offering unlimited email, storage, and data transfers. These reseller packages encompass dedicated and VPS options, available in both Linux and Windows variants. Additionally, shared hosting is available, specifically designed for Linux. Remarkably, the servers allocated for reseller hosting possess identical RAM and storage capacities as those directly provided by Hostwinds LLC, a feature not always found elsewhere. Hostwinds LLC also enables resellers to customize the servers with their own branding and provides round-the-clock technical support to ensure seamless operations.
vvv
Review Verdict: Hostwinds LLC is a legitimate web hosting service that works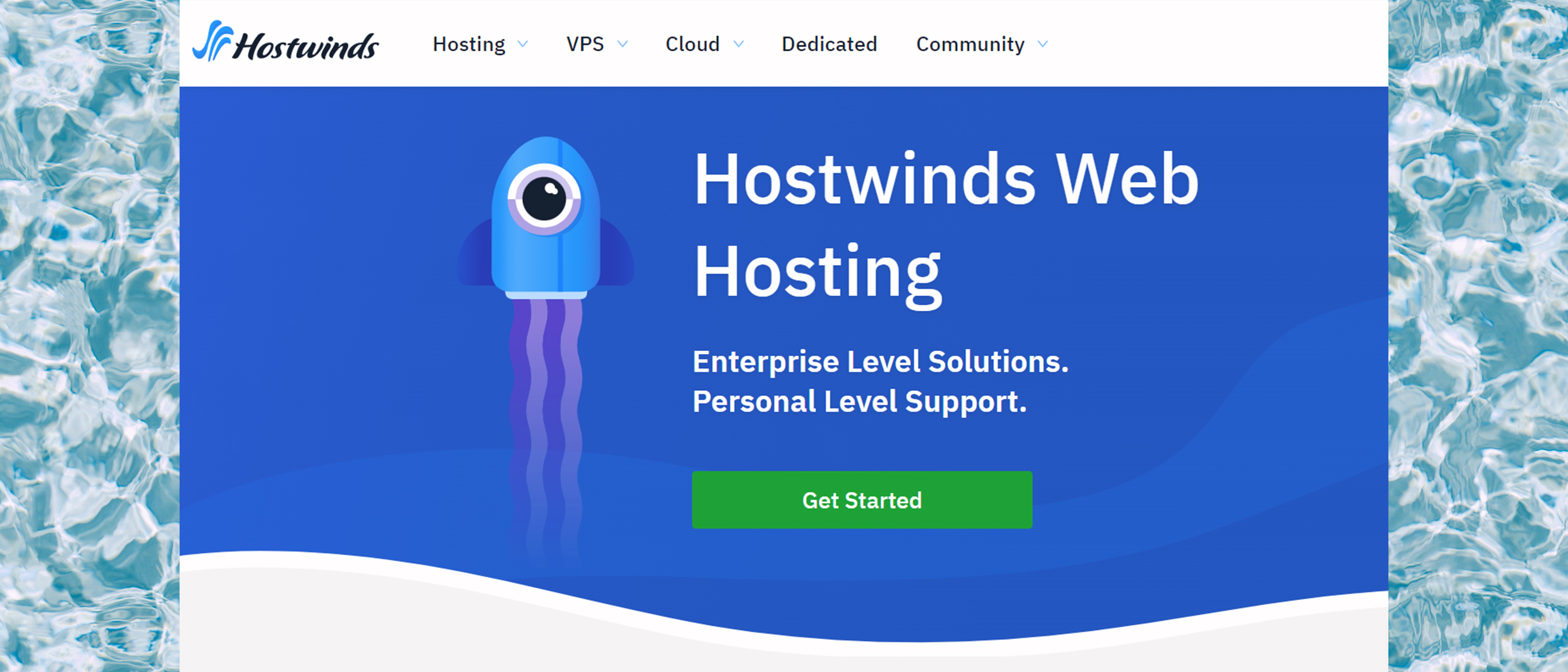 Consumer Alert Regarding Hostwinds LLC
The success of Hostwinds LLC has given rise to many frauds who try to sell their own fake services in its name. This is a big issue as many customers have lost their money in joining from such fake sites. It is advised that customers should be really careful when they are joining and should do some research before they join from any website. To spot these, watch out and avoid sites that claim to write about Hostwinds LLC, yet the write-up is completely garbage and unreadable as they are created by software and spammed all over the internet. It is always better to avoid joining from any other site other than the official one. Therefore, it is highly advised that consumers do careful research, or only join from the site from the official website here – http://Hostwinds.com/LLCOfficial (link opens in a new window). The official website that they have includes the legitimate service.
Hostwinds Preview: (to pause video, simply tap/click on it)