[insert_php] $id = $_GET["id"]; [/insert_php]
Food Budget Masterclass REVIEW
Summary
Founded by Victoria of A Modern Homestead
Food Budget Masterclass is a new breakthrough food budget slashing course
Read 100% Free Food Budget Masterclass REVIEW by Scamorno Team
Details
FULL REVIEW OF Food Budget Masterclass
Are you thinking about joining the Food Budget Masterclass and can it truly help anyone slash their food budgets effectively while making sure that they are still able to keep their families' favorite foods on the table? The Food Budget Masterclass provides individuals with the knowledge and skills to afford the foods they desire while staying within their budget, without compromising on anything. The course offers easy-to-follow lessons, including four hacks and a quick-start meal plan that can be implemented immediately to save money. It also includes a variety of videos and worksheet sets to assist learners in understanding and managing their food budget based on their dietary needs, location, and family preferences.
Moreover, participants will discover a collection of frugal recipes that utilize real ingredients, providing 27 delicious and budget-friendly meal options. As an added benefit, the course offers bonuses that provide additional information on maximizing savings through sales, stocking the freezer with tasty food, and other valuable tips.
The Food Budget Masterclass is available year-round, ensuring learners can begin saving right away. By enrolling in this course, individuals can gain practical strategies and resources to effectively manage their food budget and enjoy the meals they love without overspending.
Visit Food Budget Masterclass Website
Who Is The Food Budget Masterclass Made For?
This course is for anyone who is looking for effective strategies to effectively reduce one's food budget without compromising on the preferred food choices.
The instructor, Victoria, shares her personal experience that their family of three currently spends approximately $300 per month on organic, grass-fed food. She will be disclosing all the methods and techniques that her family employed to maintain control over their food expenses while facing significant life events such as purchasing their first home, starting a family, managing debt, and relying on a single income.
Victoria emphasizes the versatility of the system, stating that it is suitable for any budget, dietary preference, and geographical location. We have found that the techniques taught in this masterclass can indeed be applied regardless of whether their students reside in the United States or elsewhere. Therefore, if you too are serious about cutting the amount of money that you are potentially wasting on food while making sure that you still have the proper budget to prepare all the foods that your family loves, then we highly recommend you to learn more about the Food Budget Masterclass at the button link below!
Review Verdict: Food Budget Masterclass is a legitimate course that works
Visit Food Budget Masterclass  Website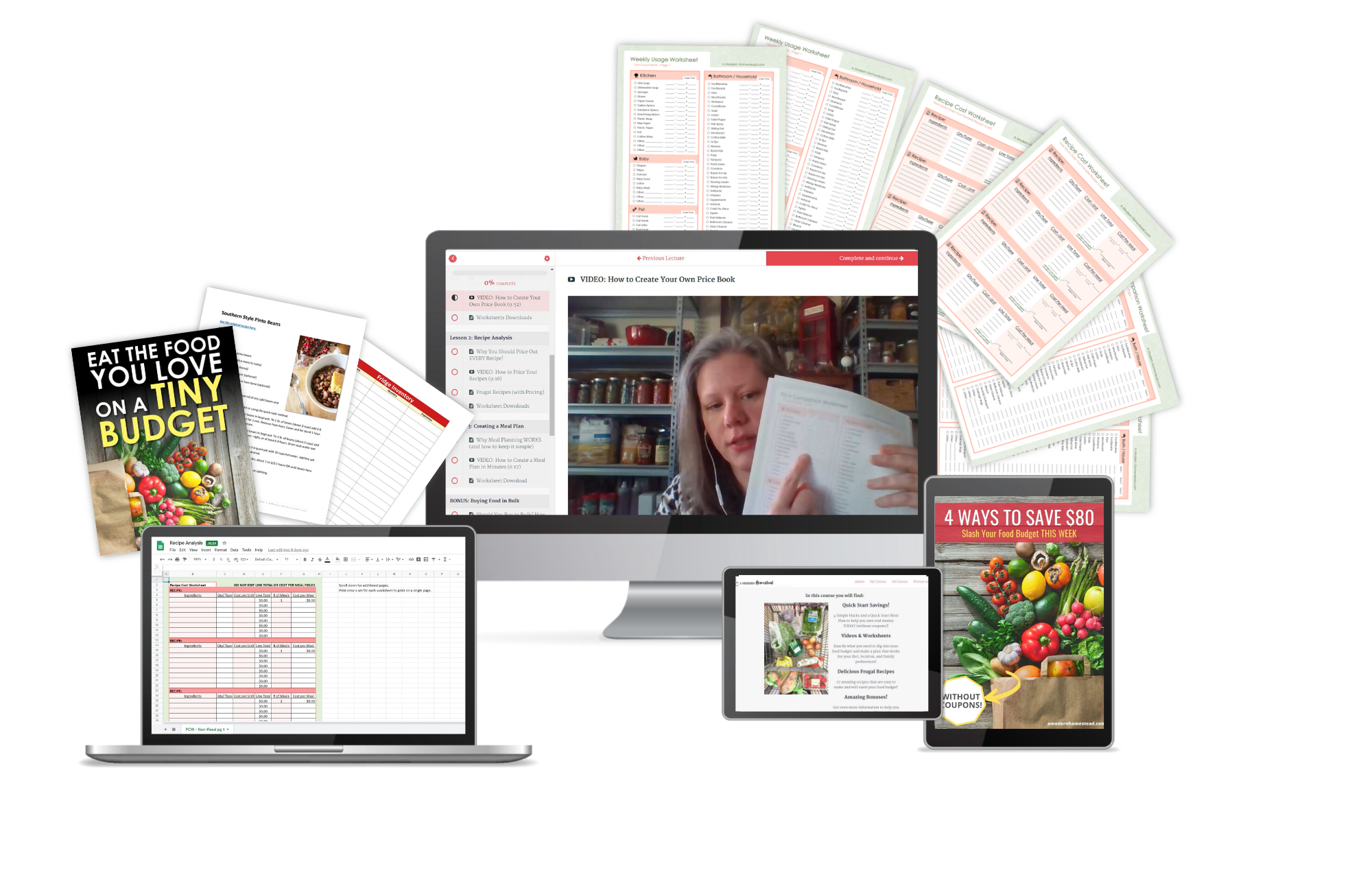 Consumer Alert Regarding Food Budget Masterclass 
The success of Food Budget Masterclass has given rise to many frauds who try to sell their own fake courses in its name. This is a big issue as many customers have lost their money in buying from such fake sites. It is advised that customers should be really careful when they are purchasing and should do some research before they buy from any website. To spot these, watch out and avoid sites that claim to write about Food Budget Masterclass , yet the write-up is completely garbage as they are created by software and spammed all over the internet. It is always better to avoid buying from any other site other than the official one. Therefore, it is highly advised that consumers do careful research, or only buy from the site from the official website here – http://amodernhomestead.teachable.com/FoodBudgetMasterclassOfficial (link opens in a new window). The official website that they have includes the legitimate course.
Conclusion about Food Budget Masterclass 
Food Budget Masterclass Preview: