[insert_php] $id = $_GET["id"]; [/insert_php]&r=gen
CogniFit REVIEW
Summary
CogniFit Brain Fitness Premium is a new breakthrough cognitive state breakdown, analysis and brain-training platform
Read 100% Free CogniFit REVIEW by Scamorno Team
Details
FULL REVIEW OF CogniFit Brain Fitness Premium
Are you looking for the truth about what CogniFit Brain Fitness Premium platform and app is all about, and do their personalised brain training methods, games and exercises really work to speed up the improvement of one's cognitive states? Designed to work for its users from anywhere on-the-go or at home, Cognifit's patented systems take a personalised approach to helping their users improve their cognitive function from anywhere. Through its series of engaging and fun mental games, users have been able to easily train their brains, improve their cognitive function while stimulating their minds all at the same time. Today, CogniFit Brain Fitness Premium's technology is being used by universities, the scientific communities, hospitals, medical centres and families all over the world to effective improve mental and cognitive function at affordable, great value-for-money prices.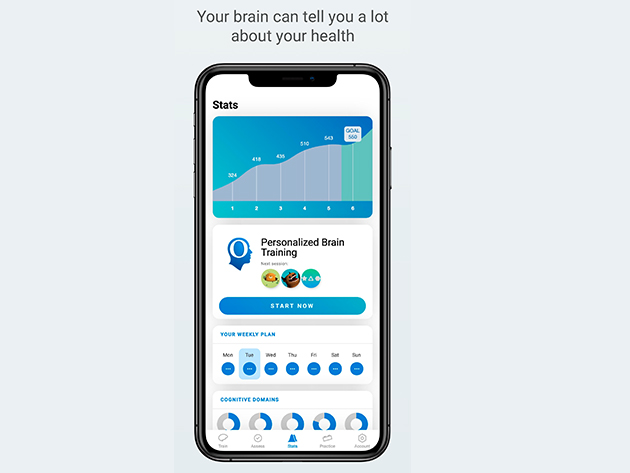 Visit CogniFit Brain Fitness Premium Website
Who Is CogniFit Brain Fitness Premium Made For?
The brain training methods and exercises built by CogniFit are designed for the adult to elder population, as well as for those who are experiencing cognitive decline for other reasons such as illness or injury. It requires members to have the internal motivation and time to practice regularly, which is usually not a problem given how engaging and fun their programs are. Together with its appealing game design, we have found CogniFit Brain Fitness Premium's games and apps to be very engaging, interactive and very well-suited for anyone who wishes to give an effective and fun cognitive function boost.
To get started, users will need to undergo a short 10-minute initial assessment for CogniFit's developers to provide personalised programs most suitable for each individual. Once started, all users' ongoing performances are tracked and evaluated for further personalisation in future. The programs can be accessed conveniently on both the mobile app and web platform, and combining both platforms is even more recommended to get the best learning experiences.
What Are The Main Features And Benefits Of Joining CogniFit Brain Fitness Premium?
Provides users with a comprehensive assessment of their cognitive abilities and mental health state so they can have a good gauge of their current state and how they need to improve
Gives users the opportunity to improve their cognitive skills with interactive brain games on-the-go or from the comfort of their own homes
Structured content and scientifically-proven brain training programs provide users with real and effective cognitive function enhancing abilities and gives them the best use of their time
Provides detailed analyses and information regarding each users' brain functions like attention span, memory and concentration etc.
Programs and games are scientifically proven to enhance various aspects of cognitive function including spatial recognition, sports coordination, mental planning, mental arithmetic and memory
and much more!
Visit CogniFit Brain Fitness Premium Website
Consumer Alert Regarding CogniFit Brain Fitness Premium
The success of CogniFit Brain Fitness Premium has given rise to many frauds who try to sell their own fake platforms in its name. This is a big issue as many customers have lost their money in joining from such fake sites. It is advised that customers should be really careful when they are joining and should do some research before they join from any website. To spot these, watch out and avoid sites that claim to write about CogniFit Brain Fitness Premium, yet the write-up is completely garbage and unreadable as they are created by software and spammed all over the internet. It is always better to avoid joining from any other site other than the official one. Therefore, it is highly advised that consumers do careful research, or only join from the site from the official website here – http://CogniFit.com/BrainFitnessPremiumOfficial (link opens in a new window). The official website that they have includes the legitimate platform.
CogniFit Brain Fitness Premium Preview: (to pause video, simply tap/click on it)