[insert_php] $id = $_GET["id"]; [/insert_php]
Bookies' Enemy No1 REVIEW
Summary
Run by professional punters and tipsters Gary and Jamie
Bookies' Enemy No1 is a new breakthrough returns-maximising horse betting tipster service
Read 100% Free Bookies' Enemy No1 REVIEW by Scamorno Team
Details
FULL REVIEW OF Bookies' Enemy No1
Are you currently looking to find out the truth about the Bookie's Enemy No1 horse betting tipster service by professional punter Gary, and does it credibly show anyone how they can earn a living through horse race betting, even if they are starting from little to no horse betting experience? The Bookies' Enemy No1 tipster service is one that has received more than 200 5-star reviews, making it stand out as one of the top services available.
Gary, the tipster behind the service, shares 1 to 4 betting choices every evening between 6 to 8 pm. These selections are accompanied by thorough explanations and recommended wager amounts. Only bets offered by three different bookmakers are counted in the profit and loss calculations. Unlike some other tipster services, the Bookies' Enemy No1 service maintains its transparency by excluding certain favorable conditions like BOG (Best Odds Guaranteed) and rule 4s from its profit and loss records. The service's statistics and suggested prices are easily verifiable and can be done so through various third party sources.
Visit Bookies' Enemy No1 Website
What Are The Two Tipster Services Currently Offered At Bookies' Enemy No1?
The evening service is offered by esteemed tipster Gary, also known as Bookies' Enemy No1. This service focuses on identifying excellent value bets the evening before the races take place.
There's another service provided by Jamie, with selections sent out in both the morning and evening. This dual approach aims to offer an additional source of income. While the average odds of winning selections might be lower, the rate of success is higher, leading to consistent and reliable profits.
For the best potential earnings, members have the option to become part of a community of numerous members and opt for both services. Regardless of the chosen route, a guarantee is extended that substantial profits – abundant in quantity – will be generated.
No matter the decision made, the assurance stands that both tipsters have a proven and long-term profitable track records.
What Is The Track Record Of Bookies' Enemy No1 And What Kind Of Tips Can Members Expect To Receive?
In his last 2269 recorded selections, Gary has amassed a total of 4517 points with an exceptional yield of 32.20%.
During the trial period, the picks are sent out by Gary via email along with detailed explanations the night before the race, providing substantial value to bettors. The tips primarily focus on underdogs and often feature high odds selections.
What Is Our Experience With Bookies' Enemy No1 And Does It Really Work?
The initial two weeks of the trial presented some challenges, with only a single 3/1 winner amidst a few close calls where Gary's picks secured second place. However, the situation quickly turned around.
The subsequent week burst into action with an impressive 33/1 winner, swiftly followed by a 5/1 success on the next day. This propelled the trial into profitable territory. After a few less fortunate days, Gary managed to secure two more wins on a Saturday, resulting in a tremendously profitable week.
Although the following week didn't quite match the blockbuster winnings of the previous one, it still yielded satisfactory profit with a couple of 10/1 winners and a 2/1 success. This collective performance painted an impressive picture of Gary's trial month, showcasing his ability to deliver on his promises.
Adopting an attitude of patience is crucial for those who choose to follow Gary's selections. Enduring through rough weeks or months is important, as the rewards will eventually materialize. Given the high odds he typically bets on, there might be periods of extended losses. However, once the winning selections emerge, the resulting profits are definitely satisfying and well worth the wait.
Review Verdict: Bookies' Enemy No1 is a legitimate horse betting service that works
Visit Bookies' Enemy No1 Website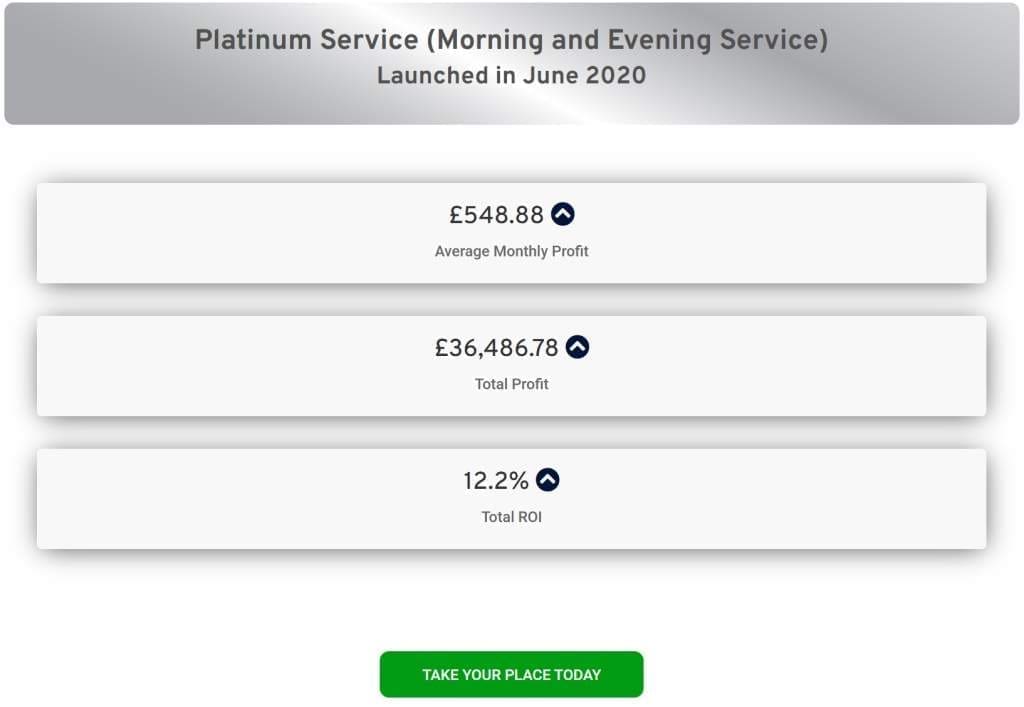 Consumer Alert Regarding Bookies' Enemy No1
The success of Bookies' Enemy No1 has given rise to many frauds who try to sell their own fake services in its name. This is a big issue as many customers have lost their money in joining from such fake sites. It is advised that customers should be really careful when they are joining and should do some research before they join from any website. To spot these, watch out and avoid sites that claim to write about Bookies' Enemy No1, yet the write-up is completely garbage and unreadable as they are created by software and spammed all over the internet. It is always better to avoid joining from any other site other than the official one. Therefore, it is highly advised that consumers do careful research, or only join from the site from the official website here – http://BookiesEnemyNo1.co.uk/Official (link opens in a new window). The official website that they have includes the legitimate service.
Bookies' Enemy No1 Preview: (to pause video, simply tap/click on it)