At scamorno.com, we stick to strict standards of a review process. We may receive compensation from the companies mentioned in this post.
[insert_php] $id = $_GET["id"]; [/insert_php]
Turbulence Training REVIEW
Summary
Turbulence Training 2.0 is an established pounds-losing workout training system
Read 100% Free Turbulence Training 2.0 Review by Scamorno Team
Details
FULL REVIEW OF Turbulence Training 2.0
Do you wish to learn more about the Turbulence Training 2.0 program and will it really show you how to lose weight, put on muscle and get into the best shape of your life? This is a training program that has actually been on the internet for more than 10 years now, and is still around simply because it truly does work. It has grown into a global brand simply by word-of-mouth marketing.
Turbulence Training 2.0 has been helping both men and women around the world get more workout results while using less time than they were using before. It is discovered by Craig Ballantyne, a professional fitness trainer who actually discovered this workout while he was a graduate student trying to complete a fast workout.
Visit Turbulence Training 2.0 Website
Who Is Craig Ballantyne Of Turbulence Training 2.0 And Can You Really Trust Him?
Craig is a certified Strength and Conditioning Coach with many years of experience in helping athletes get into shape. He has written extensively in the fitness space with publications in Men's Fitness, Men's Health, Maximum Fitness, Oxygen, and many other magazines. He also wrote a chapter in the International Youth Coaching Association certification textbook and also helped the Canadian National Rugby Team prepare for the 2007 World Cup.
What Is Turbulence Training 2.0 Like?
This training is designed to fully utilise a person's bodyweight by doing super-sets of 2 exercises back-to-back without resting. This is then followed by resting for 30 seconds for beginners, and shorter for more advanced bodybuilders. These super-sets are then repeated for 2 more times for a total of 3 super-sets. Every workout takes about 20 to 25 minutes to complete, including the warm-up, and then repeating 3 times per week. It is broken up into Workouts A and B every other time for 12 weeks, followed by one week of rest before the next cycle.
This training will require you to do low-reps and heavy resistance training as it would burn more calories in shorter time as compared to high-reps and low resistance. This program is designed to bring about a positive impact on the body's natural response to growing, burning fat, building lean muscle and enhancing metabolism.
How Is Turbulence Training 2.0 Different From The First Version?
Compared to the first version, we have found this new version to come with updated training videos that demonstrate the exercises, like the slightly more complex TRX exercises, which make it even easier to follow and more beginner-friendly compared to the first version. The newer version also comes with more bonuses and nutrition manuals that detail exactly how to eat and when for the best results.
Review Verdict: Turbulence Training 2.0 is a legitimate program that works
Visit Turbulence Training 2.0 Website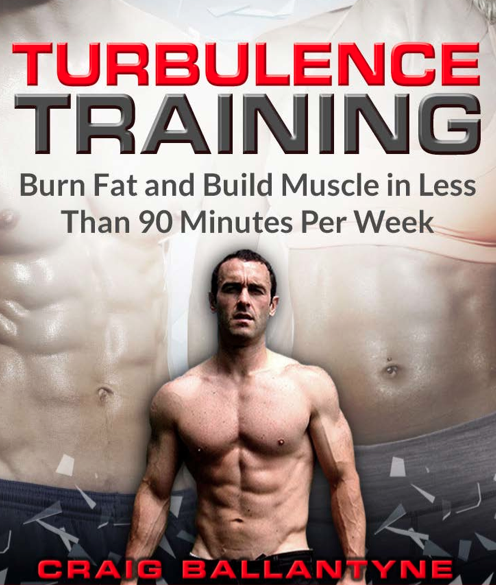 Consumer Fraud Alert Regarding Turbulence Training 2.0
The success of Turbulence Training 2.0 has given rise to many frauds who try to sell their own fake programs in its name. This is a big issue as many customers have lost their money in buying from such fake sites. It is advised that customers should be really careful when they are purchasing and should do some research before they buy from any website. To spot these, watch out and avoid sites that claim to write about Turbulence Training 2.0, yet the write-up is completely garbage as they are created by software and spammed all over the internet. It is always better to avoid buying from any other site other than the official one. Therefore, it is highly advised that consumers do careful research, or only buy from the site from the official website here – http://TurbulenceTraining.com/2Official (link opens in a new window). The official website that they have includes the legitimate program.
Conclusion about Turbulence Training 2.0
In summary, this program is one that Craig has been using to transform more than 10 million clients' bodies around the world and help them get into the best shapes of their lives. For what it does compared to other programs we have tried in the fitness industry, Turbulence Training 2.0 is one that is great value for money. Therefore, if you too would like to start debunking all the myths to working out, stop suffering through boring cardio and do workouts that actually get real results, then we highly recommend you to learn more about Turbulence Training 2.0 at the button link below!
Turbulence Training 2.0 Preview: