[insert_php] $id = $_GET["id"]; [/insert_php]
Trust Guard Security REVIEW
Summary
Trust Guard Security is an established cyber security protection tool
Read 100% Free Trust Guard Security Review by Scamorno Team
Details
FULL REVIEW OF Trust Guard Security
Are you looking for more information about Trust Guard Security and do they really live up to their reputation of being a global leader in malware protection, PCI compliance and online cyber-security? Trust Guard Security has a great reputation of being one of the best providers of online website security seals and tools.
Their support team are also highly knowledgeable and capable of helping users resolve issues quickly when integrating Trust Guard Security services onto their sites. They are also always eager to help us whenever we indicated that we may be having doubts and need input on how to best use Trust Guard Security's tools.
Visit Trust Guard Security Website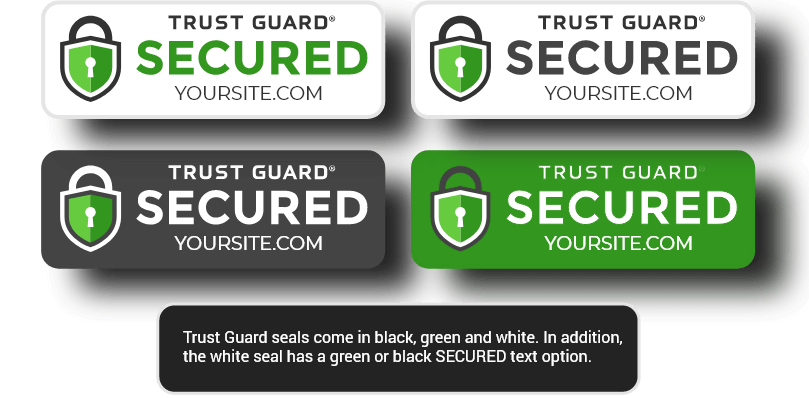 Why Should You Start Using Trust Guard Security?
This company provides members with elements like security and trust seals that can be added to online stores. These elements let website visitors know that the site administrator has taken additional steps to protect their information and makes it easier to build trust. It is only after this trust is established before visitors will feel confident about doing business online.
Trust Guard Security has become one of the most trusted solutions for site owners to scan their websites hundreds of times per day for privacy and security issues. This go-to solution increases trust signals on product detail, sales and checkout pages. In addition, it also indicates to site owners which areas of their sites they can focus on to make the fastest improvements to their sites' trust scores.
What Are The Main Features And Benefits Of Using Trust Guard Security?
Fully protect your sites without having to be a cyber-security expert
Improve trust and eliminate security concerns from visitors instantly and make them more likely to purchase from you
Regularly scan for malware, abnormal code types and strange patterns and alerts users on any suspicious findings
Simple and intuitive control panel that indicates all is well using a series of green lights on different aspects of your website(s)
Scan and detect malware issues that are notoriously difficult to detect and can result in months of information being stolen before discovered if not using Trust Guard Security
and much more!
Review Verdict: Trust Guard Security is a legitimate tool that works
Visit Trust Guard Security Website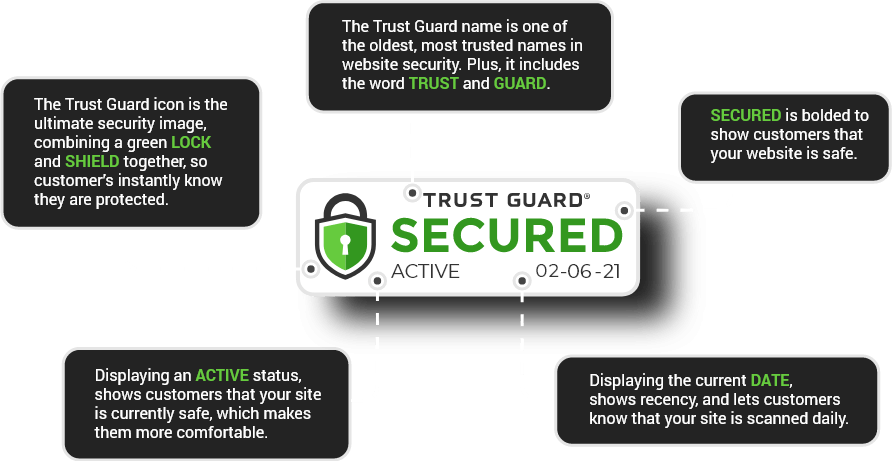 Consumer Fraud Alert Regarding Trust Guard Security
The success of Trust Guard Security has given rise to many frauds who try to sell their own fake tools in its name. This is a big issue as many customers have lost their money in joining from such fake sites. It is advised that customers should be really careful when they are joining and should do some research before they join from any website. To spot these, watch out and avoid sites that claim to write about Trust Guard Security, yet the write-up is completely garbage and unreadable as they are created by software and spammed all over the internet. It is always better to avoid joining from any other site other than the official one. Therefore, it is highly advised that consumers do careful research, or only join from the site from the official website here – http://Trust-Guard.com/SecurityOfficial (link opens in a new window). The official website that they have includes the legitimate tool.
Conclusion about Trust Guard Security
Trust Guard Security Preview: (to pause video, simply tap/click on it)