[insert_php] $id = $_GET["id"]; [/insert_php]
What Is Innercise?
Innercise App REVIEW
Summary
Innercise App is a new breakthrough mental fitness and mindset coaching app
Read 100% Free Innercise App Review by Scamorno Team
Details
FULL REVIEW OF Innercise App
Are you interested in finding out more about the Innercise App and is it really capable of installing new and powerful belief, patterns and actions into a person to help them become more motivated and confident in whatever they do? The Innercise App has been developed as a digital extension of the familiar Innercise experience. It is meticulously crafted with the user in the role of an innerciser, ensuring a more efficient and individually tailored experience.
Upon launching the application, users can expect to encounter an uncluttered and user-friendly interface, promptly offering a comprehensive view of their enrolled courses, memberships, and various engagements. They will have the opportunity to discover the latest and most effective science-based techniques for releasing limiting beliefs, fears, and subconscious obstacles. This makes achieving their dream life and goals faster and more accessible than ever before.
What Are The Key Benefits Of Using The Innercise App?
Users of the Innercise App have reported the following transformative outcomes:
Increased self-confidence and motivation through mastering mindset, bidding farewell to self-sabotage and procrastination.
Exploration of proven strategies to alleviate stress, manage anxiety, and conquer overwhelming feelings.
Utilization of cutting-edge advancements in brain science to release limiting beliefs and subconscious barriers that impede your full potential.
Rewiring the brain with innovative methods to enhance focus and productivity rapidly.
Conquering mental obstacles that hinder concentration, thereby unlocking the deep focus essential for peak performance.
Achieving a state of mental calmness, resulting in heightened work speed, improved performance, and increased efficiency.
What Is The Innercise App Cost?
Innercise App access is available in 2 options:
Lifetime
As its name suggest, this plan gives users unlimited lifetime access to the Innercise App and all future updates. At the time of writing, it is available at 60% off its usual price of $499.99 at a current $199.99 price.
    2. Annual Subscription
This plan is usually priced at for $159.99 per year, and is also currently available at a 50% discounted annual subscription fee of $79.99 per year ($6.67 per month billed annually).
Review Verdict: Innercise App is a legitimate app that works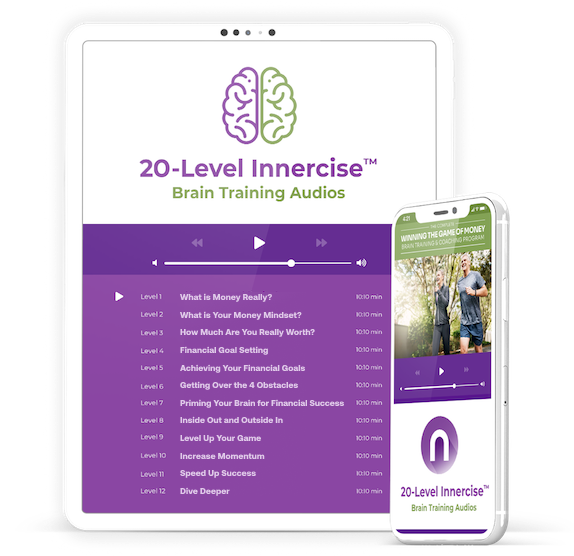 Consumer Alert Regarding Innercise App
The success of Innercise App has given rise to many frauds who try to sell their own fake apps in its name. This is a big issue as many customers have lost their money in buying from such fake sites. It is advised that customers should be really careful when they are purchasing and should do some research before they buy from any website. To spot these, watch out and avoid sites that claim to write about Innercise App, yet the write-up is completely garbage and unreadable as they are created by software and spammed all over the internet. It is always better to avoid buying from any other site other than the official one. Therefore, it is highly advised that consumers do careful research, or only buy from the site from the official website here – http://mkt.myInnercise.com/AppOfficial (link opens in a new window). The official website that they have includes the legitimate app.
Conclusion about Innercise App
Read more "Innercise App Review – What Is Innercise App Cost And Is It Legit?"