[insert_php] $id = $_GET["id"]; [/insert_php]&r=gen
Good Crypto App REVIEW
Summary
Good Crypto App is a new breakthrough crypto tracking and trading app
Read 100% Free Good Crypto App Review by Scamorno Team
Details
FULL REVIEW OF Good Crypto App
Are you currently considering the use of the Good Crypto App and is this a crypto trading app with some of the best trading features available today? Good Crypto App operates as a comprehensive portfolio management and all-in-one trading application. Its primary objective is to provide traders with an exceptional crypto trading experience, equipping them with advanced trading tools through a straightforward and intuitive interface. The dedicated team at Good Crypto App boasts a decade-long history of constructing sophisticated high-frequency trading systems, initially starting their endeavors on Wall Street before extending their expertise to the world of cryptocurrency in 2017.
How Does Good Crypto App's Portfolio Manager Really Work?
What Are Good Crypto App's Security Measures?
Good Crypto App provides users with a standard security approach, enabling them to link their exchange accounts through the use of application programming interface (API) keys. By employing this method, users can access their exchange account information without divulging login details, such as passwords, thereby enhancing overall security.
While the utilization of API keys for account access is widespread, it remains a crucial element in fortifying the security of users who wish to monitor their cryptocurrency accounts or execute trades. This adherence to industry standards underscores Good Crypto App's commitment to security and access permissions. Additionally, Good Crypto App explicitly advises users against granting withdrawal access through these API keys, further bolstering the platform's security and credibility.
In addition to API key usage, Good Crypto App offers on-device encryption for API keys and user data, contributing to enhanced security. The platform implements additional security measures, including the encryption of other connections, and runs a bug bounty program to identify and rectify potential security vulnerabilities proactively.
Collectively, Good Crypto App's steadfast commitment to security establishes it as one of the safest applications in the portfolio management and trading execution sectors.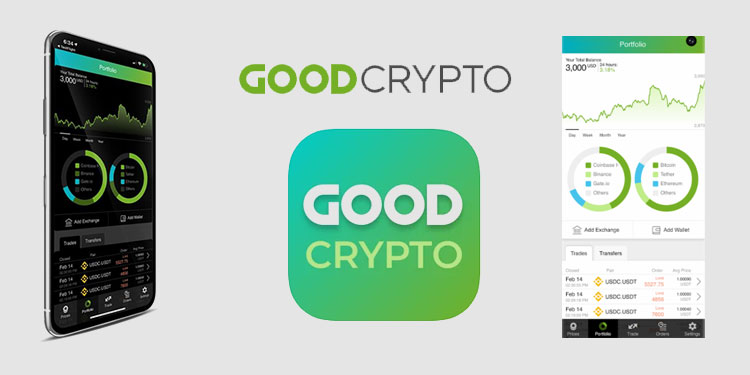 Consumer Alert Regarding Good Crypto App
The success of Good Crypto App has given rise to many frauds who try to sell their own fake apps in its name. This is a big issue as many customers have lost their money in joining from such fake sites. It is advised that customers should be really careful when they are joining and should do some research before they join from any website. To spot these, watch out and avoid sites that claim to write about Good Crypto App, yet the write-up is completely garbage and unreadable as they are created by software and spammed all over the internet. It is always better to avoid joining from any other site other than the official one. Therefore, it is highly advised that consumers do careful research, or only join from the site from the official website here – http://app.GoodCrypto.App/Official (link opens in a new window). The official website that they have includes the legitimate app.
Read more "Good Crypto App Review – Is Good Crypto App Legit?"