[insert_php] $id = $_GET["id"]; [/insert_php]
Prosperity Central DEMO
Prosperity Central REVIEW
Summary
Prosperity Central is an established marketers' toolkit
Read 100% Free Prosperity Central Review by Scamorno Team
Details
FULL REVIEWS OF Prosperity Central
Do you wish to learn the truth about the Prosperity Central platform and is this really the most important marketing toolkit that all MLM marketers should have? Prosperity Central is a marketing solution that has been shown to be effective for marketing almost any product, company or opportunity. The platform offers users with high quality tools including lead-capture, contact-management and presentation tools to help marketers maximise their conversions. Out of all the marketing solutions that we have tested, we have to say that Prosperity Central definitely is the most user-friendly and professional turnkey solution we have found for business-owners such as MLM.
Visit Prosperity Central Website
What Are The Main Advantages of Using Prosperity Central?
Personalised Marketing Materials
With Prosperity Central's tools, users can personalise their own marketing pages and build relationships of trust with their prospective customers much more readily. This feature alone has been shown to tremendously boost conversion since personalisation helps one to stand out in the internet marketing world that has become increasingly crowded.
With this commission structure, users have great opportunities to generate profits from people other than network marketing companies. This is done through the large fees that are paid for introducing this marketing system to other network marketers
Team leaders can now create their own version of their marketing system and send them to their own team members to use. This means that lead-capture pages are now fully customisable and then upload able into the back office. This is very much different from other solutions in the market that would charge anywhere between $2,500 to $20,000 just to build a simple customised marketing system for a team.
What Are The Features Offered To Advanced Prosperity Central Users?
There are certain features that are only available on the 2 advanced versions of this platform:
This works just like any other email broadcasting systems such as Constant Contact and Aweber. The benefit is that it is already bundled into the membership and will not cost an extra $15-$30 like the other solutions on the market, making this a great way to build prospects list and start sending out customised email blasts
The autoresponder of this platform can promote calls for users and then notifies users whenever their prospects listens. Users can choose to use either the professional pre-recorded generic calls or record their own, and then start doing trackable calls that are available every hour.
Available only on the latest version of PC, this feature allows users to create their own private conference bridge and conduct business teleconferences and team support
These are professional audio and video creation tools built into the PC that can then be sent out by email or added onto the users' websites.
This feature allows users to create customised systems for their teams to facilitate more effective team interactions.
This feature alone would cost an extra $19.95 to $49.95 in other standalone solutions such as GoToWebinar. Available only for the top version of PC, this feature allows users to conduct training or prospecting webinars from their own webinar rooms for no added costs.
https://www.youtube.com/watch?v=vJWl3VX5Avg
Review Verdict: Prosperity Central is a legitimate marketing tool that works
Visit Prosperity Central Website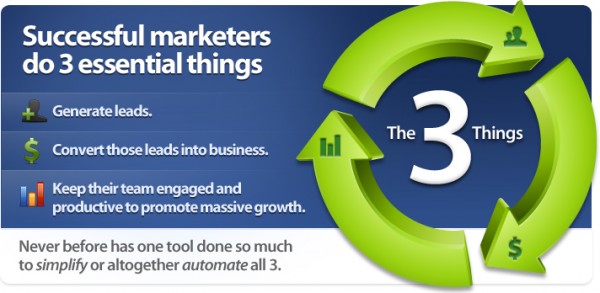 Consumer Alert Regarding Prosperity Central
The success of Prosperity Central has given rise to many frauds who try to sell their own fake tools in its name. This is a big issue as many customers have lost their money in joining from such fake sites. It is advised that customers should be really careful when they are joining and should do some research before they join from any website. To spot these, watch out and avoid sites that claim to write about Prosperity Central, yet the write-up is completely garbage and unreadable as they are created by software and spammed all over the internet. It is always better to avoid joining from any other site other than the official one. Therefore, it is highly advised that consumers do careful research, or only join from the site from the official website here – http://ProsperityCentral.com/Official (link opens in a new window). The official website that they have includes the legitimate marketing tool.
Prosperity Central Preview: (to pause video, simply tap/click on it)