[insert_php] $id = $_GET["id"]; [/insert_php]
LootBet Esports Betting DEMO
LootBet REVIEW
LootBet Esports Preview: (to pause video, simply tap/click on it)

Summary
LootBet Esports is a new breakthrough dedicated esports betting site
Read 100% Free LootBet Review by Scamorno Team
Details
FULL REVIEW OF LootBet Esports
Do you wish to learn more about the LootBet Esports betting platform and this is really a serious ebetting platform that you can put your money on? LootBet Esports has been around since late 2016 and are owned and operated by LiveStream Ltd. They accept players from all countries except for the following:
United States of America
France
Netherlands
Belize
Belarus
United Kingdom
Cyprus
To contact LootBet Esports, their support details are as follows:
Review Verdict: LootBet Esports is a legitimate platform that works
What Can You Expect To Do On The LootBet Esports?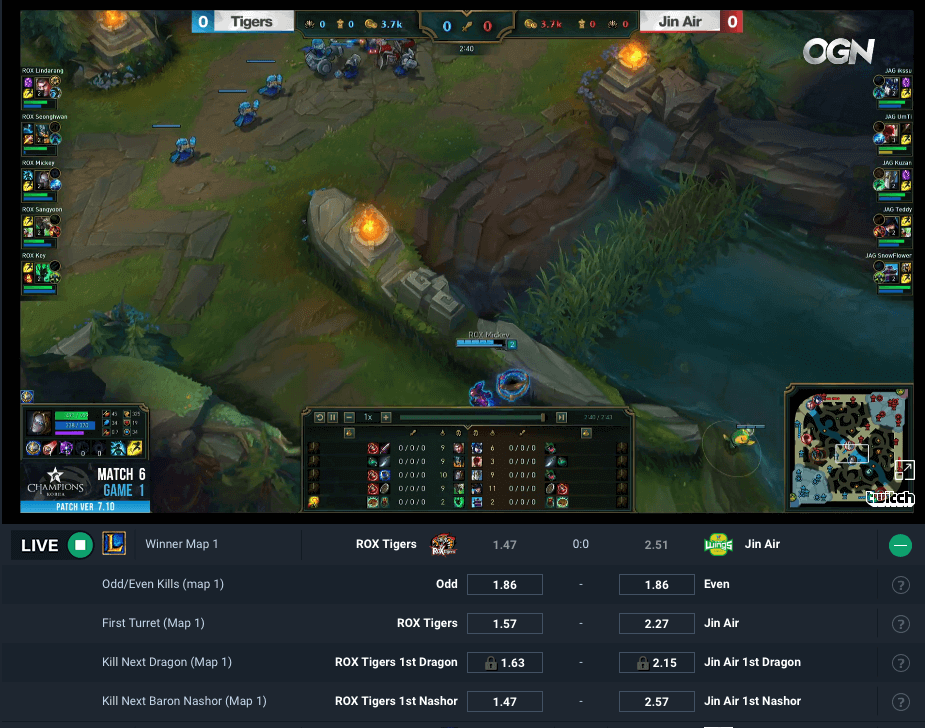 LootBet Esports gives members to options to do pre-match and live-betting on traditional sports such as handball, volleyball, basketball, ice-hockey and football. However, once you see the user interface, you will realise that they are mostly geared for eSports Betting.
As technology has become even more advanced, eSports live betting has become more feasible and is now available for LootBet Esports users. Traditionally, live-betting was only confined to the biggest sports such as rugby and football. With LootBet Esports, users can bet on eSports competitions even as they are happening wherever they are in the world. With a live-betting system and the process of streaming, it makes any eSports event much more immersive to watch. In fact, all events can be live-streamed directly from Twitch as long as you can see the games that are marked "Live" on the platform. While you are watching the games, you can then choose your bets as you determine which player or team is more likely to end up the winner. Their live-streamed games can also be watched by non-members even when they are not logged in.
Review Verdict: LootBet Esports is a legitimate platform that works
Consumer Alert Regarding LootBet Esports
The success of LootBet Esports has given rise to many frauds who try to sell their own fake platforms in its name. This is a big issue as many customers have lost their money in joining from such fake sites. It is advised that customers should be really careful when they are subscribing and should do some research before they join any website. To spot these, watch out and avoid sites that claim to write about LootBet Esports, yet the writeup is completely garbage as they are created by software and spammed all over the internet. It is always better to avoid buying from any other website other than the official one. Therefore, it is highly advised that consumers do careful research, or only buy join the site from the official website here – http://Loot.Bet/EsportsOfficial (link opens in a new window). The official website that they have includes the legitimate platform.
Conclusion about LootBet
In summary, LootBet Esports not only provides a great welcome bonus, but we have also found their betting odds to be great for all the eSports included. While they are mostly dedicated to eSports betting, they also offer live betting across other types of sporting events and multiple games across the spectrum. Hence, if you too would like to start earning placing live eSports and other forms of betting, then we highly recommend you to learn more about LootBet Esports at the button link below!