[insert_php] $id = $_GET["id"]; [/insert_php]
Bitbond DEMO
Bitbond Review
Summary
Created by Bitbond GmbH company based in Germany
Bitbond is a new breakthrough global peer-to-peer Bitcoin lending platform
Read 100% Free Bitbond Review 2018 by Scamorno Team
Details
FULL Review OF Bitbond
Bitbond has been in the business of bitcoins for a while now, leveraging blockchain technology to reach and connect individual and institutional investors with creditworthy borrowers who need small business loans. Some of the loan types members can get include bitcoin loans, private loans, prosper loans, and lending club loans.
Frankly, the company happens to be one of the 1st global marketplaces to offer such a platform, making financial inclusion a reality across the globe.
Founded by Radoslav Albretcht (also the CEO), Bitbond is operated by a German company that has been in the business of facilitating loans throughout the globe. To make it operational and successful, the company relies on a capable and experienced team that work in synergy to see that nothing goes amiss. Some of the top managers include Jarek Nowotka (CTO), Mortiz Cremer (CFO), Gareth Fuller (Developer), Chris Grudy (Marketing), and Maciek Chudzinski (Business Developer, Katerina Tredafilova (Customer Support), and Micheal Baspinar (Sales).
Is Bitbond An Established Company and Can You Trust Them?
When it comes to the figures, the company serves more than 100,000 users, with more than 1,900 loans already funded. The loan volume, at the time of writing, was over $3,000,000. Investors who decide to become part of this growing community are able to enjoy a cool interest of 13% with bitcoin lending. There are definitely many benefits to like about Bitbond.
A contract gets made between the lender (or lenders) and borrower to borrow a specific amount of Bitcoins. The loans can have a duration of six weeks all the way up to 5 years. The borrowers get a rating before they can publish their loan request. To get a rating they will have to verify their identity, the rating is also based on their financial assessment.
To be able to get funded, the loan request is published in Bitbond's marketplace where lenders can place bids during an auction. The loan request is live in the marketplace for up to 14 days. Both borrowers and lenders get a payment schedule that will be shown in their member's area and personal account after an auction has finished successfully.
Bitbond leverages on the bitcoin technology and payment network to build the world's first global market for small business loans. This is something that would not be possible in the old banking system because it would take (Way to) long time and would be way to expensive. You can, of course, earn good money with this, there is no limit, you can invest as much as you like.
The return rates are good at Bitbond and is a great way for you to add another passive income stream to your arsenal. You can never have too many passive income streams, right? Most importantly and the best thing: this is not some "magical super secret loophole" or any kind of bullshit like that, those are all over the web online in the form of HYIPs and Ponzis, not something we would recommend… To say the least.
Bitbond is a legitimate platform and it is only getting better.
Just check out at some of their statistics and there you will probably see a bright future ahead.
The below picture shows the growth in the number of loans: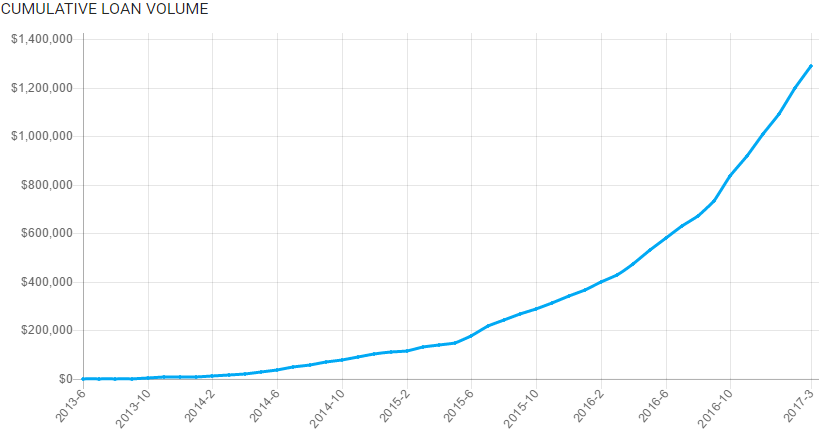 The good
Safe, cheap, simple and not complicated
You are fully intotal control
Great business idea
The bad
Not suitable for everyone
Is Bitbond A Scam?
Absolutely not, this is a legit company with a great service that we are sure will make a lot of people happy all around the world. It can work as another passive income stream for you or it can also be a place that helps you with the extra financial help you might need for your own business idea.
Below you have example testimonials from users of the service: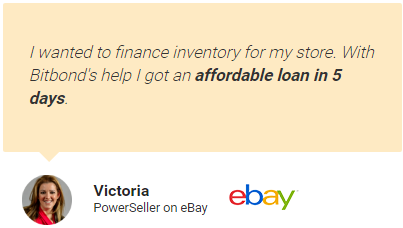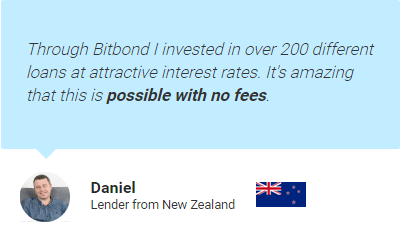 Review 2018 Verdict: Bitbond is a legitimate product that works
Consumer Alert Regarding Bitbond
The success of Bitbond has given rise to many frauds who try to sell their own fake services in its name. This is a big issue as many customers have lost their money in joining from such fake sites. It is advised that customers should be really careful when they are joining and should do some research before they buy from any website. To spot these, watch out and avoid sites that claim to write about Bitbond, yet the write-up is completely garbage and unreadable as they are created by software and spammed all over the internet. It is always better to avoid joining from any other site other than the official one. Therefore, it is highly advised that consumers do careful research, or only join from the site from the official website here – http://BitbondOfficial.com/ (link opens in a new window). The official website that they have includes the legitimate services.
Conclusion about Bitbond
It is really great to finally see a legit bitcoin investing website that is not some kind of Hyip or Ponzi scheme. The fake sites are everywhere online so it feels very good to find a 100% legitimate one and make a review on it as it doesn´t happen every day.
We think that sums it all up pretty good, you are good to go with this platform as they are completely transparent with everything and there are no Hyips, Ponzis,  Mambo Jambo claims and such things. Plain and simple, this is a legitimate and good company!
Bitbond Preview 2018: (to pause video, simply tap/click on it)