[insert_php] $id = $_GET["id"]; [/insert_php]
Twinword Ideas LSI Graph DEMO
Twinword Ideas LSI Graph REVIEW
Twinword Ideas LSI Graph Preview: (to pause video, simply tap/click on it)

Summary
Twinword Ideas LSI Graph is an established keywords research, volume and topics suggestion tool
Read 100% Free Twinword Ideas LSI Graph Review by Scamorno Team
Details
FULL REVIEW OF Twinword Ideas LSI Graph
Would you like to know more about the Twinword Ideas LSI Graph tool and is this really the best way to find the right keywords fast through its highly advanced text-analysis technologies? This LSI keywords research tool is the first-of-its-kind that is capable of sorting and filtering keyword ideas by relevance, search volume, user intent and many other factors. Because of their more advanced sorting and ideas-generating features, we have found Twinword Ideas LSI Graph to be a much better alternative as compared to the Google Keyword Planner. This tool is able to automatically detect the user intent behind each keyword suggestion through its AI-powered capabilities, which is something that we have not seen other keyword research tools being able to achieve
One of the major problems we have found with most keyword tools is that they generate too many clearly unrelated keywords, which then results in a lot of wasted time having to ignore or manually remove them. Twinword Ideas LSI Graph, however, comes in-built with the perfect tools to help users filter out unrelated keywords. After generating the list of keywords, it is able to score every keyword's relevance and lets users filter each one of them out using a simple slider function, saving users a bunch of time in the process.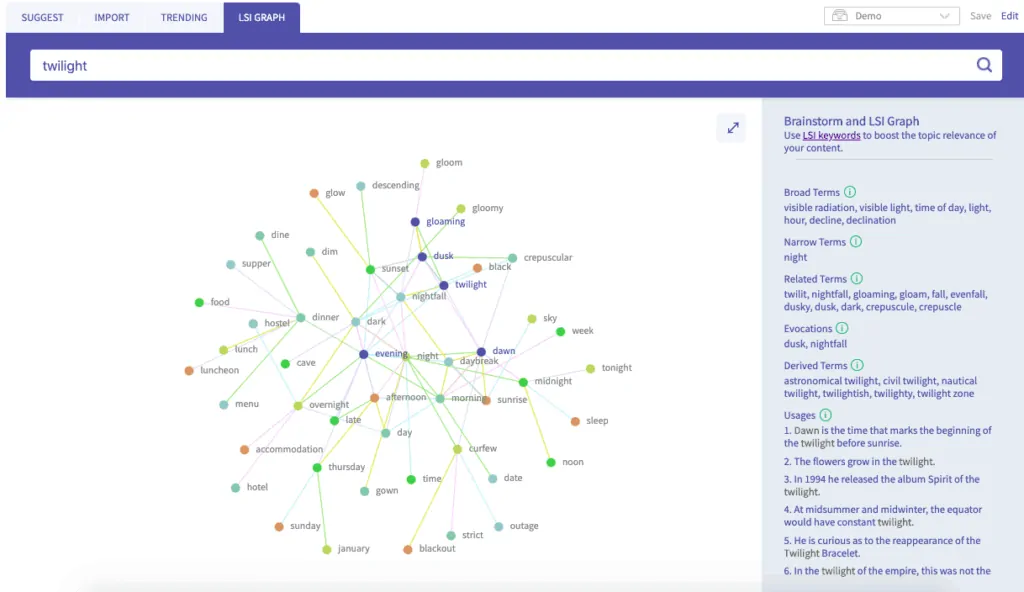 Review Verdict: Twinword Ideas LSI Graph is a legitimate system that works
Visit Twinword Ideas LSI Graph Website
What Are The Main Features And Benefits Of The Twinword Ideas LSI Graph Tool?
Sorts all found keywords by relevance
Utilises AI-powered technology to automatically detect user intent of every keyword and lets them see only the keywords that they are truly interested in
Ability to filter out low-relevance keywords quickly through an AI-powered slider
Allows for easy exploration through grouped views of keywords into popular topics
Finds trending keyword through a list with search volume statistics
See how keywords are related to one another and generate LSI keywords that can be quickly visualised through a word map graph
and much more!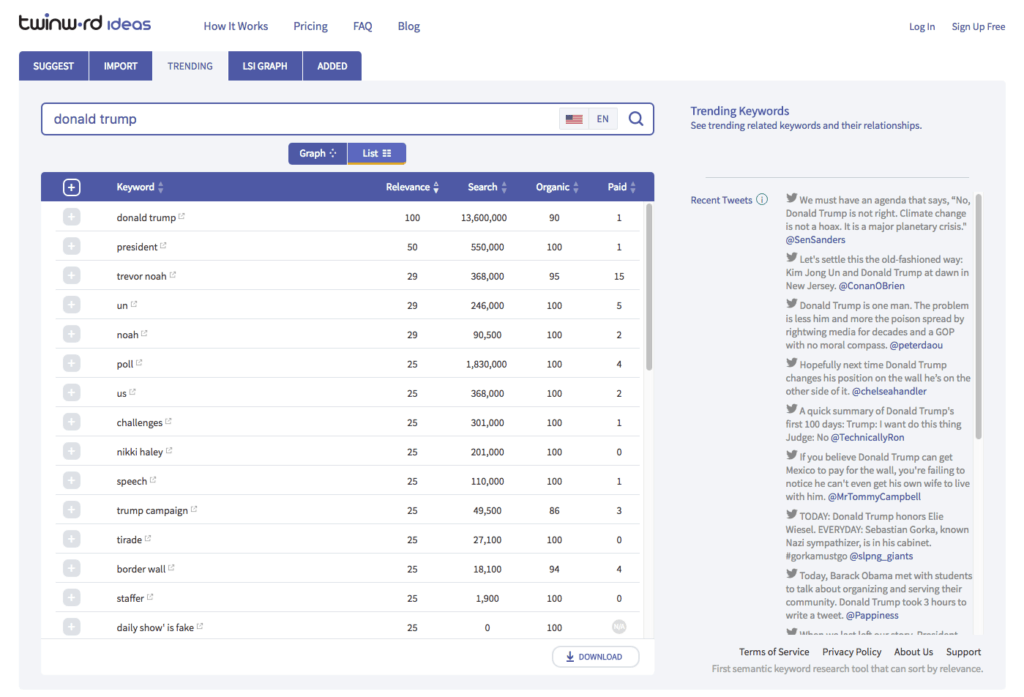 Review Verdict: Twinword Ideas LSI Graph is a legitimate tool that works
Visit Twinword Ideas LSI Graph Website
Consumer Alert Regarding Twinword Ideas LSI Graph
The success of Twinword Ideas LSI Graph has given rise to many frauds who try to sell their own fake tools in its name. This is a big issue as many consumers have lost their money in buying from such fake sites. It is advised that consumers should be really careful when they are subscribing and should do some research before they buy from any website. To spot these, watch out and avoid sites that claim to write about Twinword Ideas LSI Graph, yet the writeup is completely garbage as they are created by software and spammed all over the internet. It is always better to avoid buying from any other site other than the official one. Therefore, it is highly advised that consumers do careful research, or only buy join the site from the official website here – http://www.Twinword.com/IdeasLSIGraphOfficial (link opens in a new window). The official website that they have includes the legitimate tool.
Conclusion about Twinword Ideas LSI Graph