[insert_php] $id = $_GET["id"]; [/insert_php]
StoryShots App DEMO
StoryShots REVIEW
Summary
StoryShots App is an established and reputable best-books learning and reading comprehension app
Read 100% Free StoryShots REVIEW by Scamorno Team
Details
FULL REVIEW OF StoryShots App
Are you currently thinking about using StoryShots App and are they really one of the best solutions for obtaining the best and most critical lessons from the best books quickly, in a fraction of the total time that it would take to read them? We all know how there are so many great books yet we all have so little time. Instead of leaving a book unfinished, one can now use StoryShots to learn or review the key takeaways of bestselling nonfiction books in minutes, rather than hours or never.
With StoryShots App, users are able to enjoy the key takeaways of 400+ bestsellers for free. Multimedia options are available to learn on one's own terms. Some prefer reading, some like listening, and others enjoy watching animations. With StoryShots App, all three options are accessible for every book.
Whether one prefers reading on the desktop, Kindle, or a Kobo device, StoryShots  Lifetime offers support for PDFs and sending content to Kindle. Users can review the key insights of their books with the key takeaways from each book averaging around 15 minutes. This allows them to stop feeling guilty about the books gathering dust on their bookshelves, and at the very least, learn the key ideas or review the key lessons of the ones they've managed to read.
Review Verdict: StoryShots App is a legitimate book summaries app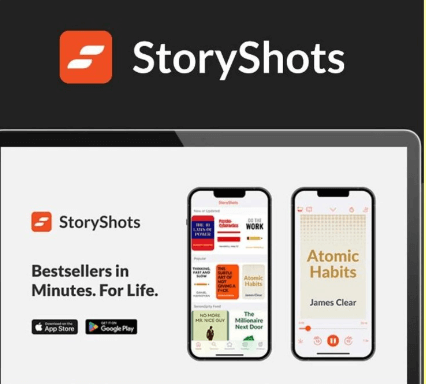 What Is The Main Missions Of The StoryShots App?
Ninety percent of nonfiction books are abandoned after the first chapter, but StoryShots App aims to alter this trend. They are on a mission to make the knowledge within these books accessible to all. The StoryShots App assists users in learning the primary lessons of bestselling nonfiction books in just 20 minutes by offering permanent and meaningful summaries in text, audio, or animated formats. Users who have downloaded and used the app properly generally report discovering life-changing information from the best books without having to spend the many hours required to go through all of them.
How Has Our Experience With StoryShots App Been Like?
Being busy professional, we often lack the time to fully commit to reading a complete nonfiction book, yet our desire to stay informed and learn from industry leaders remains strong. StoryShots App plays a pivotal role in addressing this challenge. It provides us with access to crucial insights extracted from a diverse range of bestselling nonfiction books within a matter of minutes. With this app, we now have the flexibility to opt for reading, listening, or watching these succinct summaries, allowing for easy integration into our hectic schedules.
These summaries, marked by their conciseness and quality, afford us a comprehensive grasp of the book's main points without necessitating hours of commitment to reading great books in their entirety. Furthermore, in addition to the sheer convenience, we have also discovered most of the content to be highly valuable.
What Are The Main Features Of The StoryShots App?
Free streaming of key takeaways from over 400 bestsellers, providing multimedia learning options that allow users to read, listen, or watch animations.
Supports PDF downloads and the option to send content to Kindle or access it on a desktop.
Users can conveniently review the key insights of their books across more than 30 categories, including business, entrepreneurship, management, leadership, self-improvement, productivity, psychology, habits, health, investing, economics, marketing, sales, history, philosophy, science, mindfulness, happiness, dating, and relationships.
Available in 18 languages and allows users to order the book or access the audiobook for free on Amazon directly from within the app.
Various subscription options available, including monthly, annual, and one-time premium subscriptions that enable offline downloads.
Their social impact mission is supported by commissions earned from book sales
Garnered recognition as a a great alternative to Blinkist and Scribd.
Review Verdict: StoryShots App is a legitimate book summaries app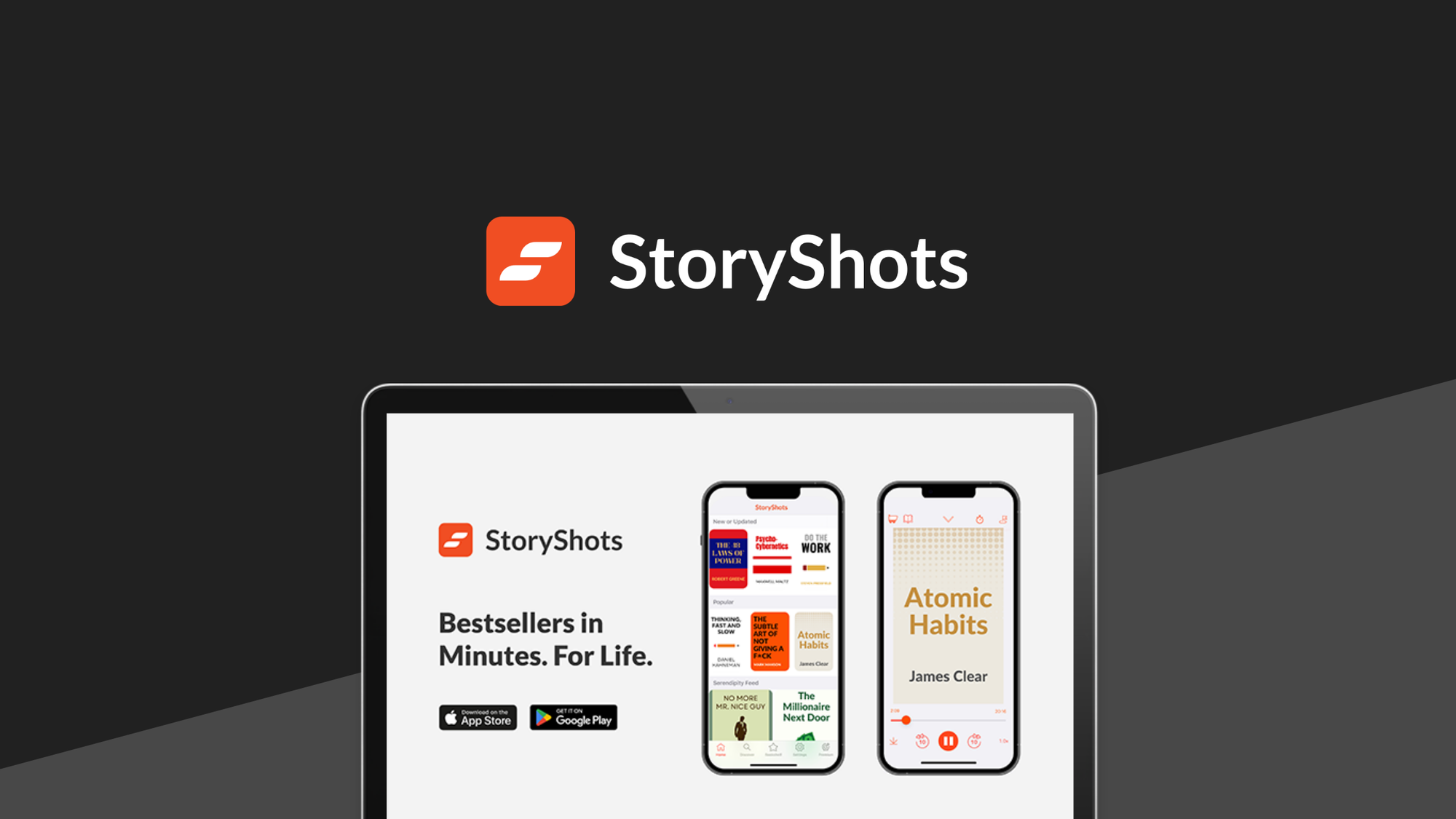 Consumer Alert Regarding StoryShots App
The success of StoryShots App has given rise to many frauds who try to sell their own fake apps in its name. This is a big issue as many customers have lost their money in joining from such fake sites. It is advised that customers should be really careful when they are purchasing and should do some research before they join from any website. To spot these, watch out and avoid sites that claim to write about StoryShots App, yet the write-up is completely garbage as they are created by software and spammed all over the internet. It is always better to avoid joining from any other site other than the official one. Therefore, it is highly advised that consumers do careful research, or only buy from the site from the official website here – http://GetStoryShots.com/AppOfficial (link opens in a new window). The official website that they have includes the legitimate app.
Conclusion about StoryShots App
StoryShots App Preview: (to pause video, simply tap/click on it)