[insert_php] $id = $_GET["id"]; [/insert_php]
Paseo Road Bedding REVIEW
Paseo Road Bedding Preview: (to pause video, simply tap/click on it)

Summary
Paseo Road Bedding is an established and reputable brand of bedding sets
Read 100% FreePaseo Road Bedding REVIEW by Scamorno Team
Details
FULL REVIEW OF Paseo Road Bedding
Are you currently thinking about getting one of the Paseo Road Bedding or comforter sets and you are unsure if you should take the chance and whether or not their quality and design will truly live up to your standard? Ever since we first received this bed set, we have been absolutely in love with it and that has not changed till today.
The Paseo Road Bedding set exudes exceptional quality, showcasing intricate details that add to its allure. The bedding itself is luxuriously soft and provides a cozy warmth that surpasses expectations. Without hesitation, we would highly recommend this set to anyone in search of superior bedding and are confident that anyone on the market for a great bed set will not be disappointed.
Review Verdict: Paseo Road Bedding is a legitimate and high-quality bedding brand
Visit Paseo Road Bedding Website
What Is The History Behind Paseo Road Bedding And Can You Really Trust Their Quality?
Paseo Road Bedding is a Dallas-based, family-owned business renowned for its exquisite craftsmanship in creating top-notch rustic bedding and home decors. Since its establishment in 2005 by a dedicated husband and wife duo, the company has emerged as a leading force in the design of rustic home furnishings nationwide. Paseo Road's deliberate attention to detail shines through in their intentionally-crafted products, which proudly display the distinctive colors, textures, and patterns of the rustic world.
Their extensive collection of plush and authentic textiles is a dream come true for individuals seeking to infuse their homes, ranches, cabins, and lodges with a warm and inviting ambiance. Backed by an impressive track record spanning over 17 years, Paseo Road Bedding remains unwavering in their commitment to delivering rustic home furnishings of the utmost quality to their valued customers.
FAQ on Paseo Road Bedding
What is the return policy for Paseo Road Bedding?
Paseo Road Bedding offers a generous return policy, allowing customers to initiate returns within 30 days of receiving their orders. To be eligible for a full refund, items must be unused, unwashed, and returned in their original packaging.
What is the typical delivery time for Paseo Road Bedding orders?
Paseo Road Bedding ensures prompt delivery of their products by shipping them via FedEx Ground from their location in Irving, TX. Generally, customers can expect their orders to arrive within 1-3 business days. However, please note that shipping times may vary for remote regions.
What are the shipping rates at Paseo Road Bedding?
Paseo Road Bedding follows a flat rate shipping policy based on the order amount. For orders below $50, the shipping fee is $5. Orders ranging from $50 to $150 incur a shipping fee of $10, while orders between $150 and $250 have a shipping fee of $15.
Is there a minimum order amount to qualify for free shipping at Paseo Road Bedding?
Yes, to qualify for free shipping at Paseo Road Bedding, customers are required to meet a minimum order amount of $250.
How long does it take to process returns and receive refunds from Paseo Road?
Once Paseo Road Bedding receives your return, they strive to process it within 2 business days. However, please note that the timeline for receiving the refund may vary depending on the processing speed of your bank or credit institution, typically taking around 5 business days.
Review Verdict: Paseo Road Bedding is a legitimate and high-quality bedding brand
Visit Paseo Road Bedding Website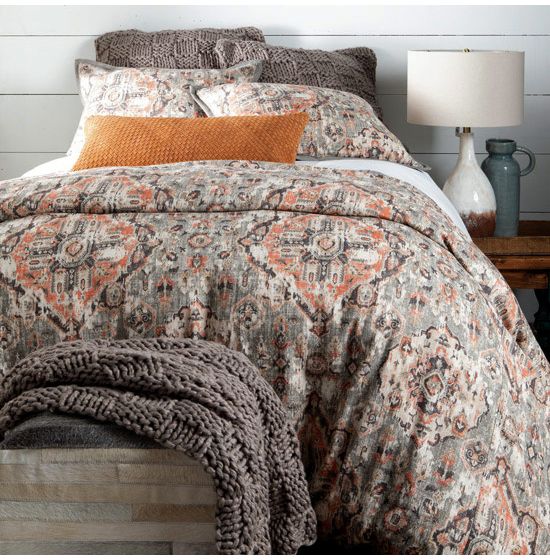 Consumer Alert Regarding Paseo Road Bedding
The success of Paseo Road Bedding has given rise to many frauds who try to sell their own fake products in its name. This is a big issue as many customers have lost their money in joining from such fake sites. It is advised that customers should be really careful when they are subscribing and should do some research before they join any website. To spot these, watch out and avoid sites that claim to write about Paseo Road Bedding, yet the writeup is completely garbage as they are created by software and spammed all over the internet. It is always better to avoid buying from any other website other than the official one. Therefore, it is highly advised that consumers do careful research, or only buy join the site from the official website here – http://PaseoRoad.com/BeddingOfficial (link opens in a new window). The official website that they have includes the legitimate product.
Conclusion aboutPaseo Road Bedding