[insert_php] $id = $_GET["id"]; [/insert_php]
OneLocal REVIEWS
Summary
One Local Marketing is an established and reputable local business marketing platform
Read 100% Free OneLocal REVIEWS by Scamorno Team
Details
FULL REVIEW OF One Local Marketing
Are you currently thinking about using One Local Marketing platform's services and are they really one of the best one-stop-shops that can handle and optimise all of a local business's marketing needs? OneLocal offers a comprehensive set of marketing solutions tailored to assist local businesses in increasing customer foot traffic, obtaining referrals, and, ultimately, boosting their revenue. The platform caters to a wide range of regional service sectors, encompassing automotive, health, wellness, home services, insurance, real estate, salon, spa, and retail industries.
From users' reviews, we can find that One Local Marketing delivers a complete suite of tools to attract, retain, and promote small businesses, catering to every aspect of the customer journey.
Visit One Local Marketing Website
What Are The Main Functions Of One Local Marketing?
One Local Marketing's suite of cloud-based tools enables businesses to deliver exceptional customer experiences while forging more meaningful connections with their clientele. Each tool within the suite is crafted to function independently, but when seamlessly integrated, they provide comprehensive automation, driving revenue growth and yielding time-saving benefits. Users can access these tools without the need for any infrastructure or setup time; a simple login is all it takes to set One Local Marketing in motion for their business.
Specializing in various areas including SEO, Google Adwords, Facebook Ads, Reputation Management, Small Business Marketing, Small Business Reviews, Webchat, Virtual Reception, Customer Relationship Management, and Contactless Payment, One Local Marketing empowers businesses with a versatile toolkit to enhance their operations and engage with customers more effectively.
In the realm of local business solutions, One Local Marketing offers a range of products designed to streamline and enhance various aspects of online presence and marketing that can be summarized into the following areas:
Local Listings Management
One Local Marketing's LocalPages product ensures businesses maintain consistent information across diverse online directories, review platforms, and social media channels. This meticulous approach not only enhances their search engine rankings but also furnishes potential customers with accurate details.
With One Local Marketing's Social product, businesses can effortlessly curate and publish engaging content on popular platforms like Facebook, Twitter, and Instagram. This strategic tool fosters brand recognition, customer engagement, and website traffic growth
One Local Marketing's LocalReviews product empowers businesses to oversee and respond to customer reviews seamlessly, consolidating these interactions into a single dashboard. This tool also provides valuable insights into customer sentiment, facilitating the management of negative feedback.
One Local Marketing's Advertising product empowers businesses to create and oversee online advertising campaigns across multiple platforms, including Google, Facebook, and Instagram. It enables precise audience targeting, thus driving increased traffic to their websites.
One Local Marketing's Website product allows businesses to construct polished, professional websites without any coding expertise. Equipped with pre-designed templates and user-friendly customization tools, it simplifies the website design and personalization process.
One Local Marketing's Listings product facilitates the creation and publication of advertisements on online directories, review sites, and social media platforms. This amplifies businesses' online presence and funnels additional traffic to their websites.
One Local Marketing's SEO product aids businesses in enhancing their search engine rankings by optimizing website content and structure. Comprehensive features such as keyword research, on-page optimization, and link building bolster website visibility, attracting more organic traffic.
Review Verdict: One Local Marketing is a legitimate platform that works
Visit One Local Marketing Website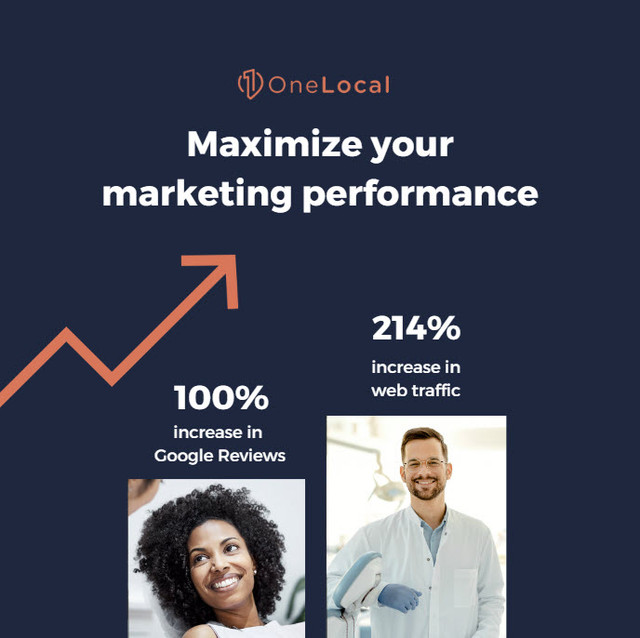 Consumer Alert Regarding One Local Marketing
The success of One Local Marketing has given rise to many frauds who try to sell their own fake platforms in its name. This is a big issue as many customers have lost their money in buying from such fake sites. It is advised that customers should be really careful when they are purchasing and should do some research before they buy from any website. To spot these, watch out and avoid sites that claim to write about One Local Marketing, yet the write-up is completely garbage and unreadable as they are created by software and spammed all over the internet. It is always better to avoid buying from any other site other than the official one. Therefore, it is highly advised that consumers do careful research, or only buy from the site from the official website here – http://OneLocal.com/MarketingOfficial (link opens in a new window). The official website that they have includes the legitimate platform.
Conclusion about One Local Marketing
One Local Marketing Preview: (to pause video, simply tap/click on it)