[insert_php] $id = $_GET["id"]; [/insert_php]
Moralis Academy REVIEWS
Moralis Academy Courses Preview: (to pause video, simply tap/click on it)

Summary
Moralis Academy Courses is a new breakthrough crypto space educational resource
Read 100% Free Moralis Academy REVIEWS by Scamorno Team
Details
FULL REVIEW OF Moralis Academy Courses
Would you like to know the truth about the Moralis Academy Courses and is this really the best online educational paid resource for learning any crypto and blockchain developer skills quickly from the very coaches in this space? The courses on this platform have been made to be suitable for developers of all experience levels, starting from the most beginner up to the most advanced. Students can decide on how much they wish to put in their learning. Before getting started with the courses, students will learn how to properly prepare in order to understand the lessons better, with everything starting from a basic level first so students do not need to have any prior experience for most of their courses.
The lessons covered by Moralis Academy Courses are properly dissected into reading articles, educational videos and questions to help students properly reinforce what they learn from the courses. Their courses are some of the best that we have seen to better prepare for the coming impactful crypto and blockchain revolution. By keeping all their lessons concise and information also means that students are able to maintain their attention throughout the courses to greatly increase the effectiveness of learning.
Review Verdict: Moralis Academy Courses is a legitimate blockchain educational platform
Visit Moralis Academy Courses Website
What Are The Full List Of Moralis Academy Courses And Which One Should You Take?
The full course lists available on this platform are as follows:
Crypto Basics
Blockchain Deep Fundamentals
Smart Contract Programming
Blockchain Business Masterclass
Ethereum Game Programming
Algorithmic Trading and Technical Analysis
Bitcoin Programming 101
Ethereum Smart Contract Security
Cryptography and Privacy Coins
Defi 101
Defi 201
Enjin Blockchain Game Development
EOS Programming 101
EOS programming 201
Ethereum 101
Ethereum 201
Ethereum Smart Contract Programming 101
Ethereum Smart Contract Programming 201
Javascript Programming for Blockchain
Lightning Network and App Programming
Unity Blockchain Game Development 101
Study Guides and Q&A
Starting from January 2021, the team has also added the following courses that first require students to take the basics understanding courses before enrolling:
New Blockchain Developer
Intermediate Blockchain Developer
There is no real direction as to which ones students must start and end with as they are allowed to pick and choose their own learning journey based on their own current skill levels. Polygon and Solana courses are made available in premium and professional subscriptions. Overall, the academy has made sure to cover every aspect of blockchain development education very comprehensive and making sure that students do not miss out on anything on their way to competing in this high-demand sector in future.
Review Verdict: Moralis Academy Courses is a legitimate blockchain educational platform
Visit Moralis Academy Courses Website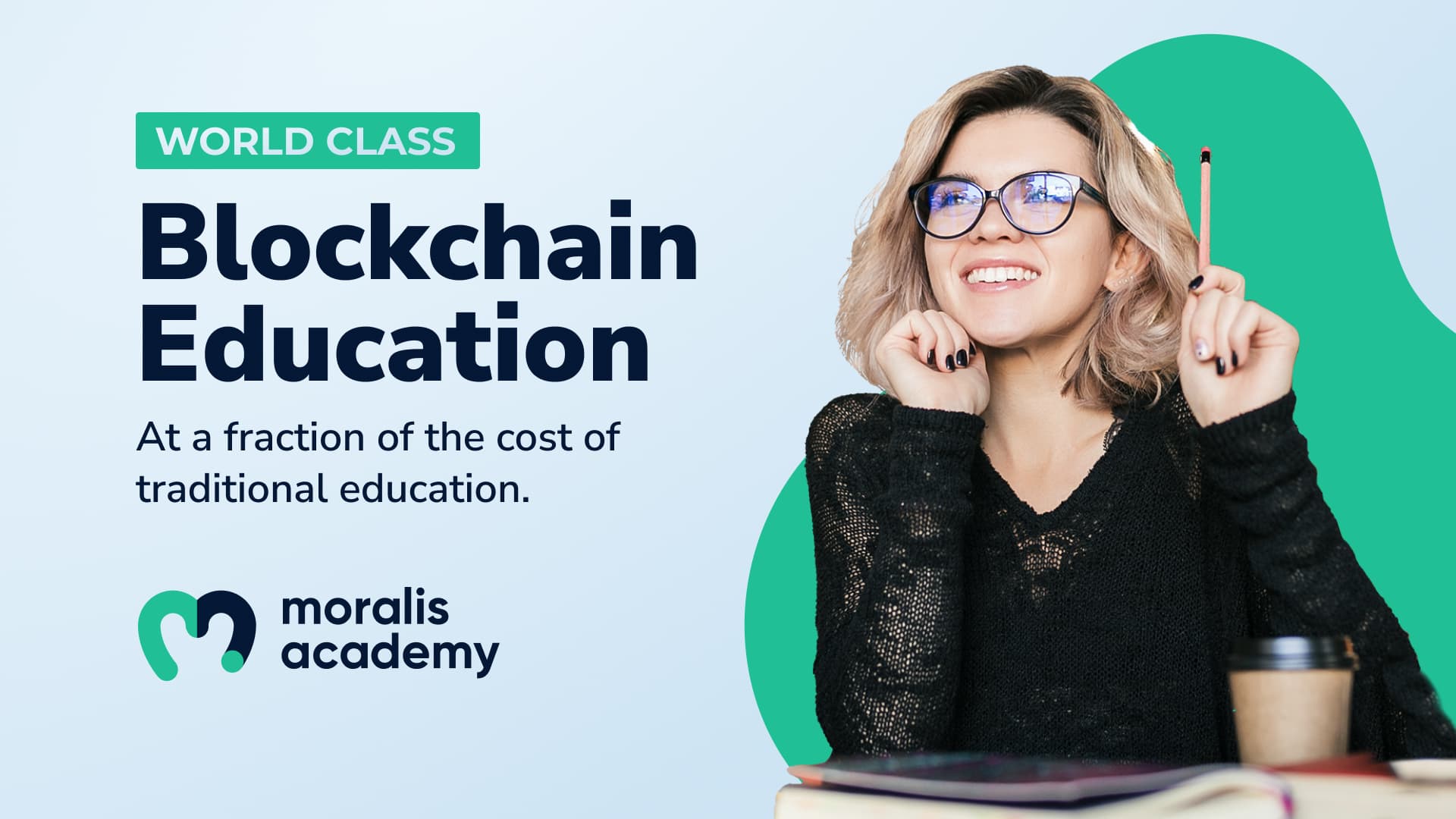 Consumer Alert Regarding Moralism Academy Courses
The success of Moralis Academy Courses has given rise to many frauds who try to sell their own fake platforms in its name. This is a big issue as many customers have lost their money in joining from such fake sites. It is advised that customers should be really careful when they are subscribing and should do some research before they join any website. To spot these, watch out and avoid sites that claim to write about Moralis Academy Courses, yet the writeup is completely garbage as they are created by software and spammed all over the internet. It is always better to avoid buying from any other website other than the official one. Therefore, it is highly advised that consumers do careful research, or only buy join the site from the official website here – http://Academy.Moralis.io/CoursesOfficial (link opens in a new window). The official website that they have includes the legitimate platform.
Conclusion about Moralis Academy Courses
In summary, we have found Moralis Academy Courses to be some of the very best for all serious crypto and blockchains developers to truly understand and master this fast growth sector. Not only can students gain all the relevant skills and become highly paid blockchain developers through a strategised and sound approach, they will also be able to save themselves plenty of time and money by knowing how to avoid failing crypto investments and projects and avoid investing in them.